Here are five reasons why Minister George need not resign owing to DySP Ganapathy case
The BJP leaders are demanding the resignation of Bengaluru Development and Town Planning Minister KJ George in DySP MK Ganapathy death case
In his interview hours before his death, Ganapathy had accused then home minister KJ George and his senior officers of harassing him
CID probe had given George a clean chit, but now CBI has filed an FIR against the minister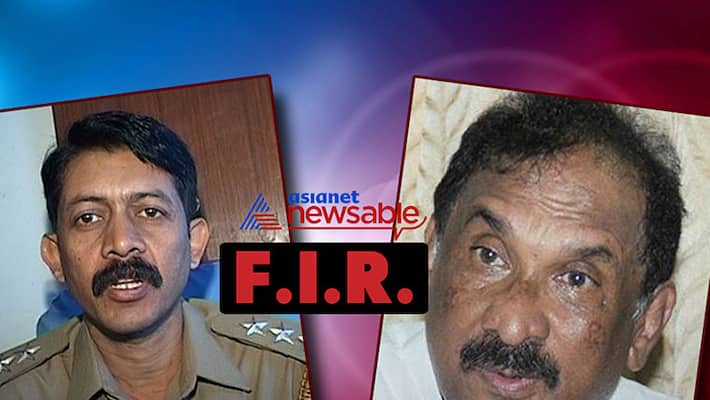 The BJP leaders are demanding the resignation of Bengaluru Development and Town Planning Minister KJ George as the CBI has now named him as the prime accused in the death of DySP MK Ganapathy.
DySP MK Ganapathy was found hanging at a lodge in Madikeri on July 6, 2016, soon after he gave an interview to a local channel. He had allegedly fired from his service gun. Two empty cartridges were found at the crime scene.
In his interview, he had accused then home minister KJ George and his senior officers - AM Prasad and Pranab Mohanty of harassing him and also being pressurised in several cases. During the interview, he had stated that "If anything happened to him, KJ George, Pranab Mohanty and AM Prasad would be responsible."
Though the pressure for Minister George to resign is mounting, here are five reasons why need not do so.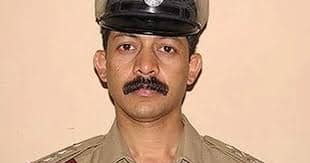 1) Resigned during CID probe got clean chit
The case was earlier probed by the CID, and It can be noted that the minister had resigned to ensure a fair probe. George was the Home Minister then and was forced to step down as there demand from all quarters for his resignation as the victim had made direct allegations against the Minister.
However, after the probe, no proof was found in this regard, and he was given a clean chit. Soon after, Chief Minister Siddaramaiah reinstated George as the Bengaluru Development and Town Planning Minister.
/p>
 2) Testimony of brother
After Ganapathy was found hanging in a lodge room, his younger brother Thammaiah who is also a DySP spoke about the condition of Ganapathy. Speaking to News Karnataka, he had told "My brother was suffering from depression. Ganapathy's allegations are false. He was hallucinating. I know about my brother. He was upset with the police department, but it is wrong to say that the police department harassed my brother."
ALSO READ: KJ George back in Cabinet gets Bengaluru Urban Development
3) Departmental inquiries against Ganapathy
The late Ganapathy had expressed his disappointment about departmental inquiries against him on various issues while speaking to the media. Other sources indicated that he was not happy with his transfer to Mangaluru, the order for which he received in May.
The first complaint against Ganapathy came in 2008 when he was posted as an inspector in Mangaluru East police station. He was accused of siding with the Bajrang Dal during attacks on churches in Mangaluru. On September 14, 2008, Ganapathy was also charged with lathi charging a congregation that was forced out of the Kadri Church, which comes under his jurisdiction. The allegation was made by newspaper reporter Naveen Soorinje, who was an eye-witness.
The incident led to protests against the officer, and he was transferred. A Department inquiry was also set up against Ganapathy.
4) Encounter trouble
The second controversy gripped Ganapathy after the encounter of rowdy-sheeter Prashanth in Bengaluru in September 2010. Prashanth's mother had filed a case in the courts, alleging that the encounter was staged. This led to the second enquiry against him.
Later he was given a clean chit in the encounter case, but the incident had damaged his career as his promotion was put on hold.
5) Corruption charges
The list of enquiries against him does not end here. He also had corruption charges against him in two more cases in 2014, when he was the inspector of Madiwala and Rajagopalanagar in Bengaluru.
On the domestic front, his brother MK Thammaiah also joined the police force as a Sub-Inspector and later was promoted to DySP much before Ganapathy. This was a source of friction between the brothers.
Ganapathy was eventually promoted to DySP, but his transfer to Mangaluru, where he did not have good memories, depressed him, say sources.
George being the Home Minister then has been charged with harassing him (Ganapathy). Until the CBI finds any solid proof in this regard, there is nothing to prove that such a thing happened. If CBI proves George guilty, he should immediately be sacked from his post and necessary action be taken.
But currently, even considering the record of those (most have cases, enquiry pending against them including former CM Yeddyurappa who is pressing for George's resignation), he need not resign until a solid proof against him emerges.
Last Updated Mar 31, 2018, 6:52 PM IST