Forget the good day and time, here is the real calculation behind filing nominations
CM-seat aspirants CM Siddaramaiah, former CMs BS Yeddyurappa and HD Kumaraswamy have filed nominations.

Most of the leaders have chosen April 20 to file nominations as it is said to be the most auspicious day.

Which astrologer's promise be turned into a fact? Will April 20 turn to be auspicious for all these leaders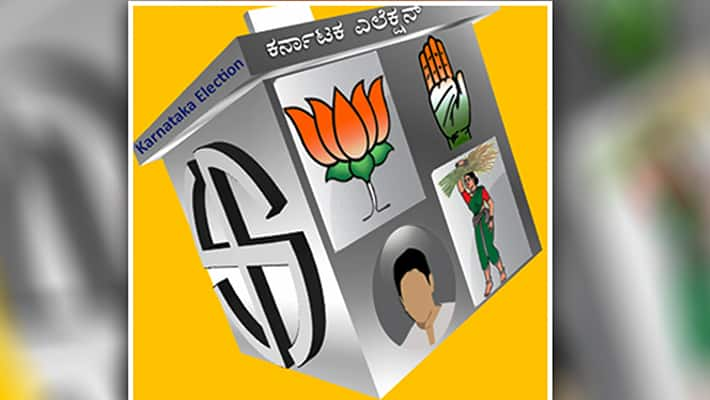 Filing nominations is not just a legal process in India, but a lot of calculations are done before submitting the nomination letter. From date to time to the moment to be submitted, everything is done according to the calculations by priests or by experts in panchanga. At least 90% of the candidates follow this.
With elections are set to be held in Karnataka on May 12, the filing of the nominations began on April 17. But hardly a handful candidates only filed their nominations on that day. Going by the chance of getting lucky, April 18 the day of Akshaya Tritiya was considered as most auspicious day to buy gold or start a new venture. However, as no nominations were allowed to be filed on that day, the leaders waited for the next auspicious date to file nominations.
Thus the Vedic experts, panchanga experts and astrologers declared that April 20 is auspicious. Thus the big leaders like Chief Minister Siddaramaiah from Congress; former CM HD Kumaraswamy, state president of JD(S) - all are filing their nominations today- i.e. on April 20.
However, it looks like BJP has other calculations as CM-seat aspirant Yeddyurappa along with leaders Eshwarappa, R Ashok and others filled their nominations on April 19.
It is said that at least 155 candidates will file nominations today. The list includes names of the likes of GT Deve Gowda, who will contest against CM Siddaramaiah, Congress leader Dinesh Gundu Rao; BJP leaders Suresh Kumar and Sadananda Gowda; JD(S) leader HD Revanna and others. Mind you; it is not only the date but also minutes and seconds of nominations to be filed are also decided by the astrologers. Candidates do not file nominations when there is Rahukala, Gulikakala and other times which are said to be not good to start any new work.
Thus, in all the news channels you can see anchors telling the exact time these leaders are going to file nominations.
However, there is one leader Satish Jarakiholi of Congress who has declared that he will file his nomination for Belagavi on the day considered as not auspicious and at Rahukala.
Even though CM Siddaramaiah was the one who played a pivotal role in passing the anti-Superstition Bill in Karnataka, it looks like he has given in to pressure from his pals and is submitting his nomination to contest from Chamundeshwari at 12.20 PM, which is considered auspicious.
So, what will happen if candidate contesting against each other file their nominations on the same day and at the same time? Who will win? Do the calculation of good day and good time help candidates win the election or the calculation of the people on the day of the election?
Last Updated Apr 20, 2018, 5:03 PM IST