Flaws of Yatra: Is 'Operation Kamala' backfiring on BJP in Karnataka?
In Karnataka, the factors which worked for BJP in the previous elections have become the hindrances
Leaders have expressed disappointment about leaders from other parties who have joined BJP newly being given importance
The leaders who have sloughed for BJP for decades are being neglected, complained the party leaders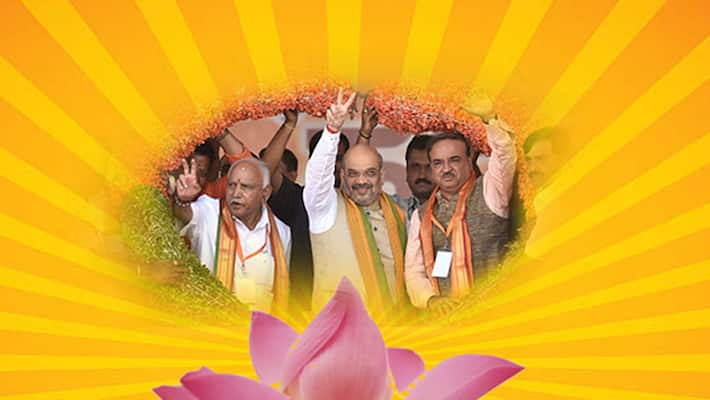 BJP national leaders efforts and warnings have little effect on the Karnataka party leaders. The mega yatra of the party inaugurated by Party National President Amit Shah has become a forum for the leaders to come out with their differences, instead of showing the strength, harming the image of the party.
It looks like after having a successful campaigning in Uttar Pradesh, Gujarat and other places BJP leaders are finding it difficult to spread the party wave in Karnataka. Though the Modi wave is gripping the country, why is it not working in Karnataka? Is it because of state BJP leaders?
It looks like in Karnataka, the factors which worked for them in the previous elections have become the hindrances. For example, Operation Kamala, the BJP initiative to pull leaders from Congress and JD(S) to their party and give them the ticket and good posts has not gone down well with the leaders who have sloughed in the party for decades.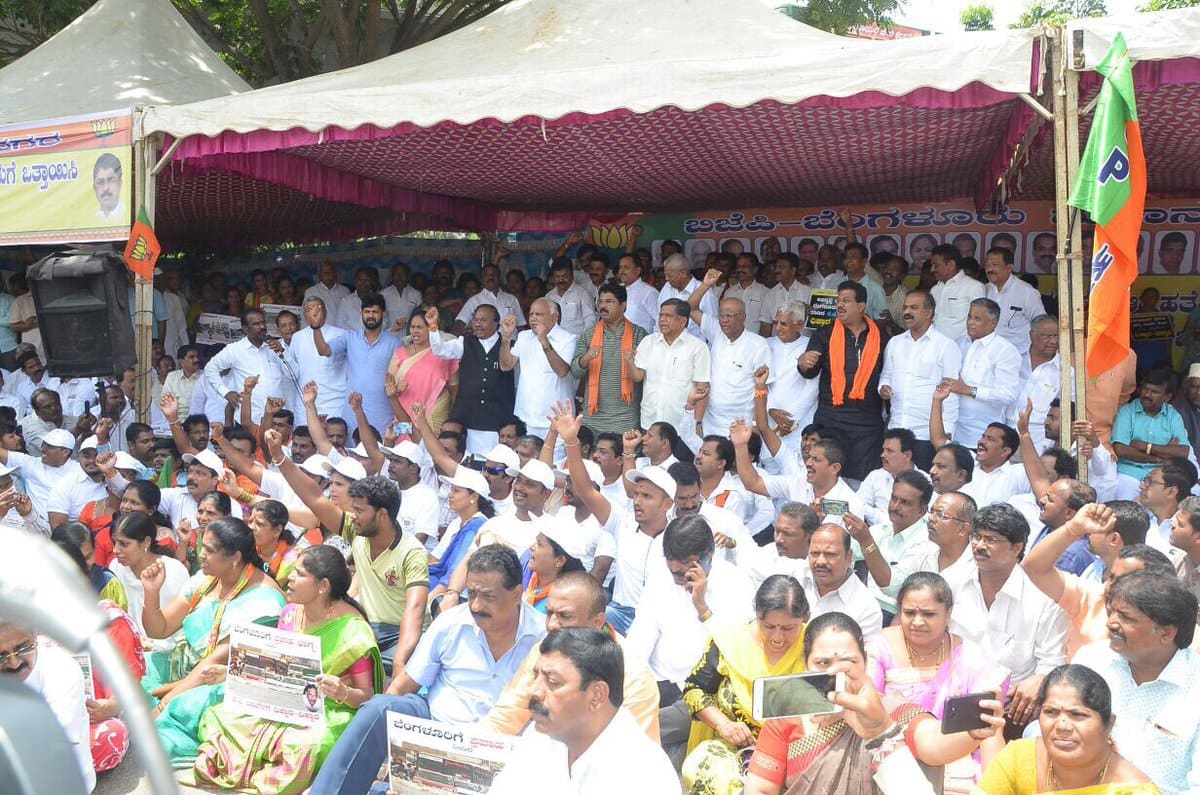 After thousands of chairs sporting an empty look in Bengaluru's inauguration of BJP's election campaign yatra, the state party leaders in Tumakuru too faced greater hurdles. BJP's Sogadu Shivanna spoke out and openly expressed his disappointment and refused to take part in the rally.
In fact, State president of the party, Yeddyurappa's care was welcomed with stones. Sogadu Shivanna had said that leaders of other parties are being welcomed into the party with goodies of tickets and position whereas the people in the BJP party are being neglected.
He even said that the party had got people for the yatra by paying them Rs 500 and Rs 1,000 and they were not the real supporters.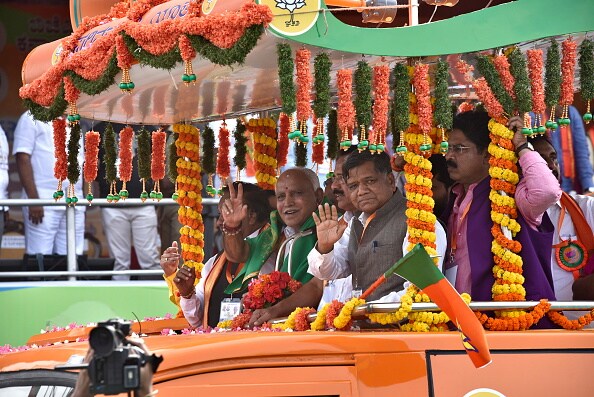 Thus it is clear that everything is not right in the Karnataka BJP and the leaders might have to try a different way than advising or warning the state leaders.
Thus plans like Operation Kamala might give immediate results, but they cannot lead to success which is long lasting. With the date for Assembly elections in Karnataka nearing, BJP needs to concentrate on an immediate measure to stop infighting in the party.
Though leaders who have come from another party might be strong, but those who have been in BJP for decades should not be neglected. There is surely need for undoing the affects of Operation Kamala.     
Last Updated Mar 31, 2018, 7:06 PM IST