Do these politicians take bath using Lux Soap?
This is not an advertisement, but Ballari MP Sriramulu's question in Karnataka
Sriramulu was questioning the two BJP leaders, who recently quit the party to join Congress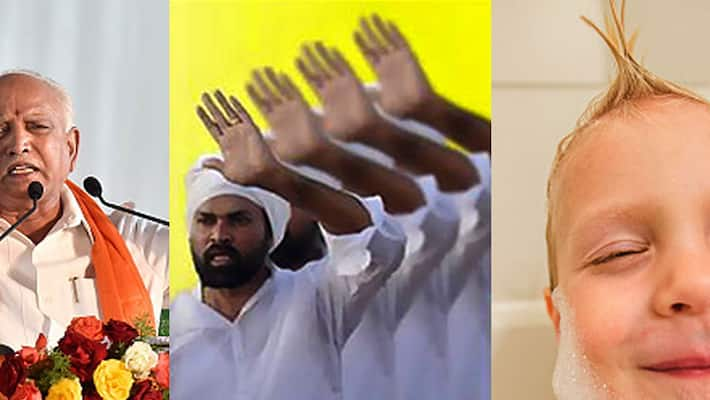 This is not advertisement gimmick, but a question from Member of Parliament, B Sriramulu to leaders who quit BJP to join Congress.
Lashing out at Anand Singh and BP Nagendra who joined the Congress, Karnataka's Ballari MP, Sriramulu, asked if they were given a bath with Lux Soap to become clean?
It was not a chit chat, but the leader was addressing a large gathering termed as Vijaya Sankalpa of the BJP in Hospet, Karnataka.
Speaking on the occasion, Sriramulu said that Congress leaders Siddaramaiah and Rahul Gandhi were blaming the BJP for having leaders who had served jail term. But now, the party has embraced two such leaders. "So, will those who were known for their corrupt ways become clear of charges after joining Congress?"
Taking cue from this, BJP state president Yeddyurappa, who was the first chief minister in India to serve jail term as the CM, also took the matter seriously. He said, Siddaramaiah was accusing me of going to jail, but now, his party also has two leaders, who have served jail term.
Udupi-Chikmagalur MP Shobha Karandlaje said that people's curse will be upon these two leaders, who joined Congress as they had cheated BJP, the party which had given a lot to them.    
Last Updated Apr 4, 2018, 7:10 PM IST