Defaulter Vijay Mallya's luxury cars now Hubballi man's property
Hanumanthareddy of Hubballi has brought two cars owned by Vijay Mallya in the online auction
Surprisingly, including taxes, Hanumanthareddy has paid Rs 1,58,900 for both the cars.
The Hyundai Sonata car is 2002 model, and Honda Accord is the 2003 model car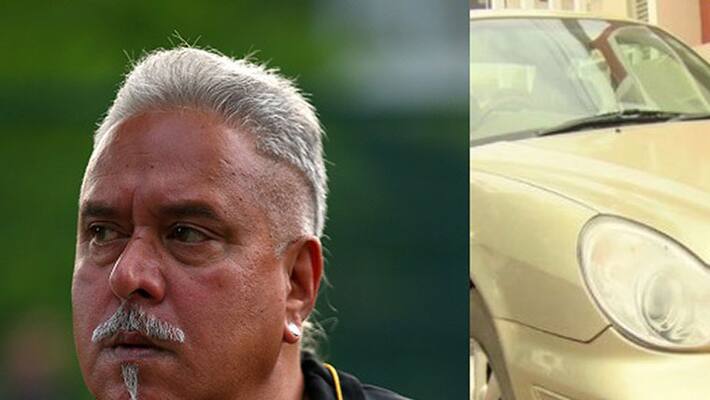 Defaulter Vijay Mallya has cheated Indian banks and has settled down in London. However, the authorities concerned are auctioning his properties one by one. In one of such auctions, this Hubballi man has brought two of Vijay Mallya's cars.
Hanumanthareddy of Hubballi has brought two cars owned by Vijay Mallya in the online auction. Surprisingly these cars have been brought only for Rs 1,40,000, states Public TV.
Also See: Rise and fall of Vijay Mallya explained in 14 slides
Hanumanthareddy is the resident of Manjunathnaggar at Gokul Road in Hubballi. He has got the 13. 15 lakh valued Hyundai Sonata Gold car for just Rs 40,000. Currently, the second car of the same brand is being sold in the market for Rs 2.5 lakh. Rs 21 lakh worth Honda Accord card worth more than Rs 21 lakh has been sold to Hanumanthareddy for just Rs 1 lakh.  Including taxes, Hanumanthareddy has paid Rs 1,58,900 for both the cars.
The Hyundai Sonata car is 2002 model, and Honda Accord is the 2003 model car. According to Hanumanthareddy, both the cars are in good condition.
It is said that he has got good demand for these cars and will sell them if he gets a good market price. A total of 52 cars owned by Vijay Mallya were auctioned.
ALSO READ: This Vijay Mallya's Karnataka connection will shock you
Last Updated Mar 31, 2018, 6:32 PM IST