Complaint filed against superstar Sudeep? Here is all you need to know
Deepak, owner of the house where shooting of serial produced by Sudeep has filed a complaint against the actor
He has alleged that the serial crew has to pay Rs 1,50,000 to him
The shooting of Varasdara serial was being held at Baigoor farmhouse in Chikkamagalur
Reacting to this, executive producer of the serial, Mahesh has clarified that he has documents for paying Rs 5 lakh to Deepak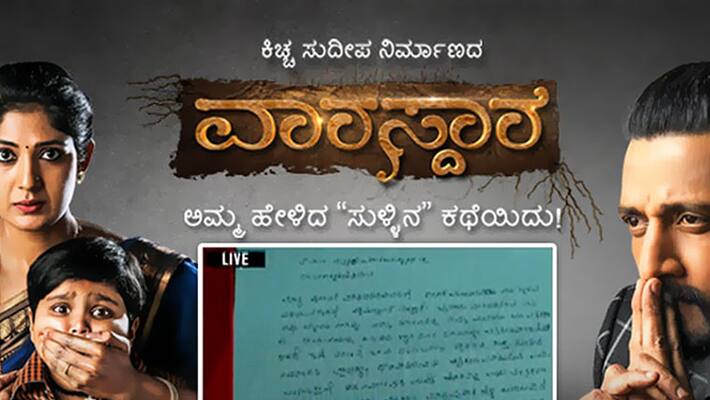 Deepak, the owner of a house which was used for shooting of the serial 'Varasdara', produced by Sudeep's Kichcha Creations, has filed a case against the actor-director Sudeep.

Deepak has alleged that the serial team has not paid Rs 1,50,000 for the house rent. A case in this regard has been filed by the owner of the house and a notice was served by a lawyer to the private channel too. Executive Producer Mahesh also has been named in the complaint.

The shooting was held at Deepak Mayur's farmhouse at Baigoor village in Chikkamagalur district for three months. As per the agreement, the serial team had to pay Rs 6,000 per day for shooting in the farmhouse. 

Speaking to the channel, complainant Dileep has said that the team had promised that the shooting will continue for three years. They shot at the farmhouse for two months and said that they were shooting one schedule in Bengaluru. But since they have not returned. The team has damaged the trees and other things in the farm.

However, it should be noted that initially the agreement was made orally and there is no written proof for it. Dileep has alleged that his repeated requests to pay the rent have fallen on deaf ears.

 Clarifying the issue, Executive Producer of the serial, Mahesh has told the channel that Deepak is the son of the owner of the house. Initially, when the crew went to pay the amount, same Deepak had asked his parents not to take any money.

Later, there has been a financial transaction of Rs 5 lakh paid by the serial crew to Deepak. Mahesh has the documents for paying the money. We have paid Rs 5 lakh through cheque.  
But reacting to this Deepak had told that the crew had given him Rs 50,000 initially and then Rs 1,50,000 before they left towards the damages done to the farmhouse. Giving further clarifications, Mahesh has said that the crew was staying at a hotel which was 27 km away from the shooting spot. At that time, Deepak had said that they would build a house for the crew as they were staying there for three years. The crew as the initial payment had paid Rs 5 lakh towards the new promised house. 

But after some time, the house was not completed, nor the money was paid back to the crew. Reacting to this, Deepak has said that the entire village knows that Sudeep was helping in this matter by building the house, which is refuted by the executive producer Mahesh.
However, in this case, the serial crew has documents for making a payment of Rs 5 lakh, whereas Deepak is alleging without any documents.
Last Updated Mar 31, 2018, 6:34 PM IST