CBI team finds bullet in lodge room where Ganapathi committed suicide
The CBI team has found a bullet from a lodge where DySP Ganapathi was found dead
After one year and four months after the incident, a team of 10 CBI officials arrived at the Vinayaka Lodge at Madikeri and conducted fresh Mahajar
The CBI had invited the police officers who were on duty and the staff that had conducted the Mahajar
The probe team interrogated Madikeri's Circle Inspector Medappa and other police personnel who were on duty the day, DySP Ganapathi committed suicide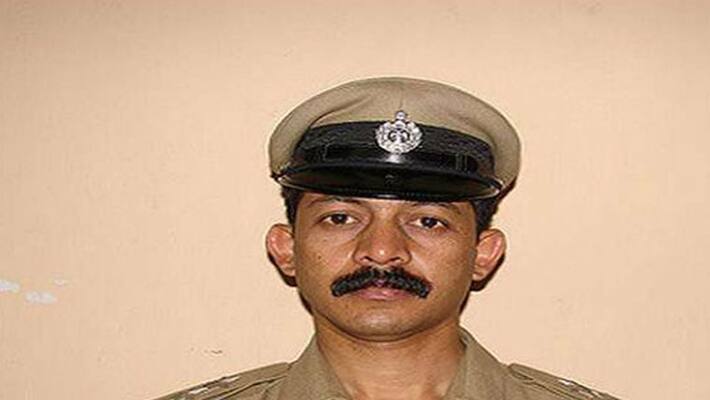 The CBI that is probing the mysterious death of DySP Ganapathi has found a bullet from a lodge where the officer was found dead. This is after one year and four months after the incident. It can be recalled that the State CID and local police had made a thorough inspection of the premises and collected all evidences but many of them went missing. Hence, this new finding is significant, reports Kannada Prabha.
After the case was handed over to the CBI, a team of 10 officials arrived at the Vinayaka Lodge at Madikeri on Tuesday and questioned several people. They inspected the room number 315 where Ganapathi stayed and thoroughly inspected and found a bullet lodged inside the pillow. Earlier, when the CID inspected only one bullet was found. Now, the second bullet proves that he allegedly fired twice.
Also read: DySP Ganapathi death: Commission grills Kodagu SP over missing dots
The CBI forensic team was also present during the inspection. CBI had invited the police officers who were on duty and the staff that had conducted the Mahajar and the medical officer who had conducted the autopsy to the lodge during the inspection. The room was kept under lock and sealed by the police.
The room was opened and inspection was conducted by the CBI team in the presence of all and obtained the signature of Ganapathi's brother Machaiah, local witnesses to the mahajar - Belliappa, Jagan and Clive Chinnappa. However, the CBI team did not interrogate anybody. The team conducted a fresh mahajar, prepared the report and obtained the signatures and left just saying "see what we will do," said sources.
The CBI, however, interrogated Madikeri Circle Inspector Medappa and other police personnel who were on duty the day DySP Ganapathi committed suicide.
Last Updated Mar 31, 2018, 6:33 PM IST