Kidobotikz, an EdTech startup, has developed the BoB (Butler "O" Bistro).
It took two months time to create this prototype robot.
IT capital Bengaluru is also known for its pub and restaurant culture and there is a new addition to it that is drawing much attention. BoB (Butler "O" Bistro) is a new robot waiter employed in a couple of restaurants in the city. 
The interesting part is that this robot is created by school going coders. Designed indigenously by Kidobotikz, an EdTech startup, BoB is still in its prototype stage and yet it has been able to impress everyone.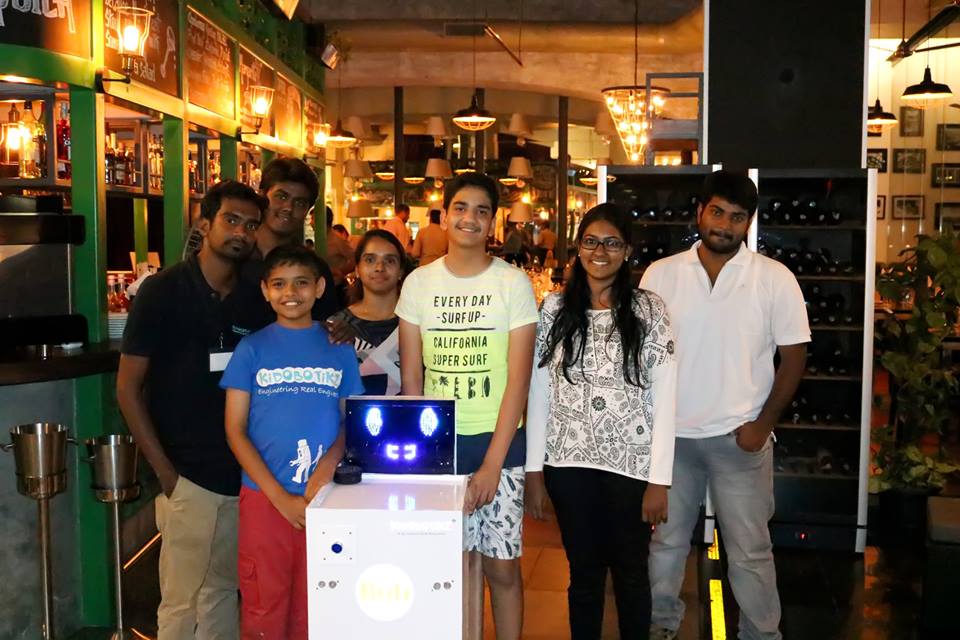 BoB has been created by Arjun (13), Anish (12), Srivatsan (13), Varsha (20) and Rajesh Varma (Arjun's father), members of the startup. Anish worked on the electronics deign and the mechanical design, Arjun worked on the coding and Rajesh Varma created the wooden structure of the robot. With the professional help provided by the Kidobotikz engineers, this robot was completed in 2 months time. 
How it works:
Once the food order is ready, it is placed on the robot. Then once it gets go ahead, BoB using a predetermined route delivers the food from the kitchen to the diner's table. The robot has wheels for traction and it follows a line which is embedded on the restaurant floor to travel from one place to another. Also, it has ultrasonic sensors for indicating the distance between itself and any passerby.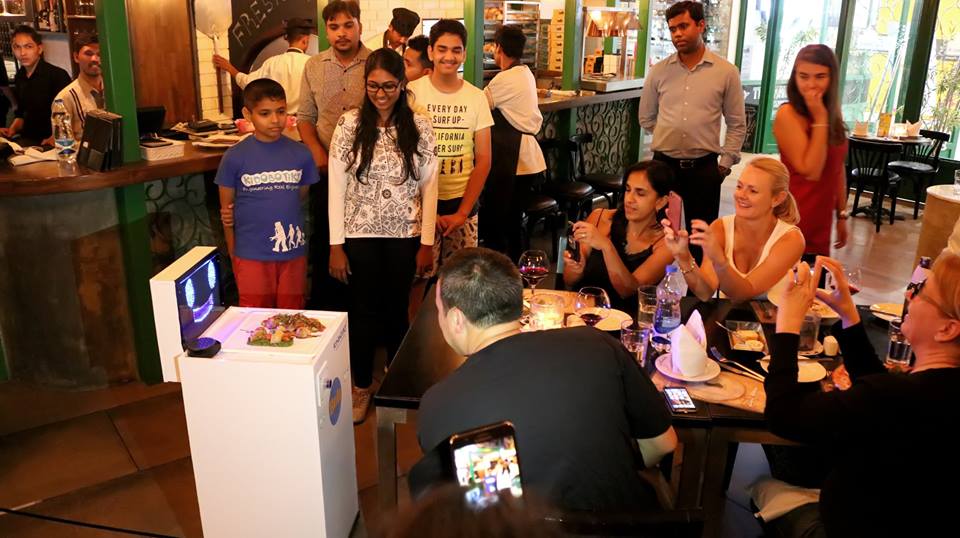 Once the robot reaches the diner's table, it greets and requests the diner to take the food. When the diner empties the food tray of the robot, it automatically moves back to the kitchen for next order.  
As of now, this robot waiter has been launched at the VR Mall of Bengaluru. 
Watch the robot in action here: