Bengaluru shocker: 17-year-old abducted, gangraped by 4 men for 10 days
The victim was invited by one of her classmates to a party after the classes
The girl was picked up by two youths who claimed to be friends of her classmate
While her friend never showed up, the victim suffered sexual harassment for 10 days before being rescued by the police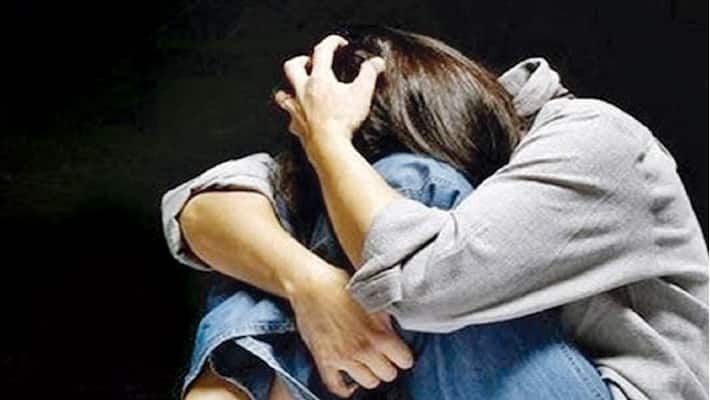 What was supposed to be a casual hangout with her friend after the classes, turned out to be her life's worst nightmare. She was locked up in a lodge, raped for 10 days by four men but her friend who was supposed to be with her never showed up.
Her ordeal would have never come to light if the police were not tipped off by it. The KR Puram police have rescued the 17-year-old victim from a lodge in Whitefield and also arrested all the four accused.
The accused have been identified as Raghavendra (27) of Udupi, Sagar (22) of Davangere, Manju Raj (32) of Mysuru and Manoranjan Pandit (52) of West Bengal, reports Bangalore Mirror.
It is reported that the victim's parents had lodged a missing complaint with the police, four days after she went missing. The police initially registered a case of kidnapping (IPC 363). However, they were reportedly tipped off about a distressed girl at Classical Inn, a lodge in Whitefield. The police immediately swung into action and rescued the girl. The girl was reportedly invited to a party by one of her classmates.
In fact, the friend even called on October 26 around 5 pm to confirm whether the victim was coming over. The friend reportedly told the victim to wait for her at the Whitefield Railway Station. The victim reached the station at 8 pm on October 26 and found two men waiting for her. It is reported that they introduced themselves as Raghavendra and Sagar and claimed to be "friends" of her classmates. They also told the victim that they were sent by her classmate to bring her to the party venue.
The victim had no reason to suspect them. Hence she went them. It is reported that she was asked to wait for her friend at Room number 6. But she never turned up. The victim has reportedly told the police that she kept waiting for her friend but in vain. Instead, Sagar came and raped her. Later, Raghavendra and Raj too took turns.
It is reported that the lodge owner Pandit came to know about it and the accused urged him not to approach the police. To keep his mouth shut, the accused allegedly invited Pandit to rape her, it is reported. However, the girl was rescued by a tip-off.
The police have subjected the girl to a medical test, and the accused have been remanded to judicial custody. The police have registered the case under Section 376D (gang rape). 368 (wrongfully confinement if any person for three days, or more), 504 (intentional insult with intent to provoke breach of the peace) 506 (criminal intimidation), of IPC along with Sections 4 and 6 of POCSO Act, reports Bangalore Mirror.
Last Updated Mar 31, 2018, 6:49 PM IST