Bengaluru rains: 40 kites lose their life, home as 250-year-old fig tree crashes down
South Bengaluru bears the brunt of incessant rains
Over 135 trees have been reportedly uprooted or collapsed
Houses in Koramangala, Sarjapur, Marathhalli were inundated forcing the residents to remain indoors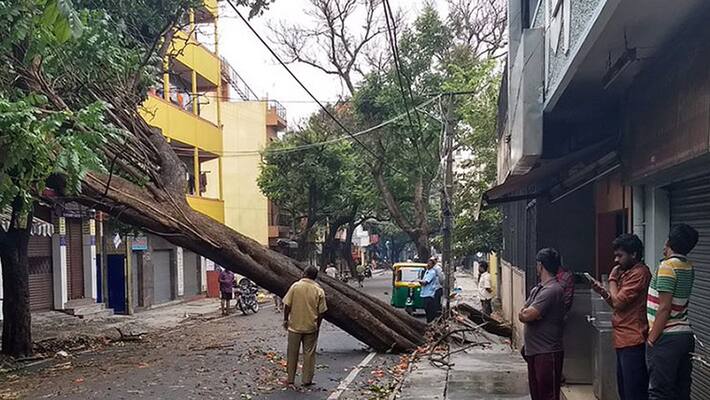 The Friday's killer rain not only claimed the lives of four people but also scores of birds and animals. A huge fig tree at Kalasiplaya has been uprooted killing at least 40 kites that had made the tree their home. Not just that over 135 trees have been uprooted or collapsed damaging houses and vehicles mostly in South Bengaluru. It may be recalled here that three from a family were killed on the spot at JC Nagar when a huge tree fell on their car on Friday.
Anyone who is a regular to the Jalakanteshwara temple at Kalasipalya would not have missed enjoying the shade under the huge fig tree. But on Friday evening, the tree came crashing down in the heavy rains. The tree which is said to be almost 250 years had been home to many winged creatures, reports Kannada Prabha. The tree fall has also caused heavy damage to houses located nearby. However, no one has been injured, it is reported. It was heart-wrenching to see a few birds that were struggling to fly. Onlookers immediately alerted the fire brigade personnel who swiftly arranged treatment for the injured birds.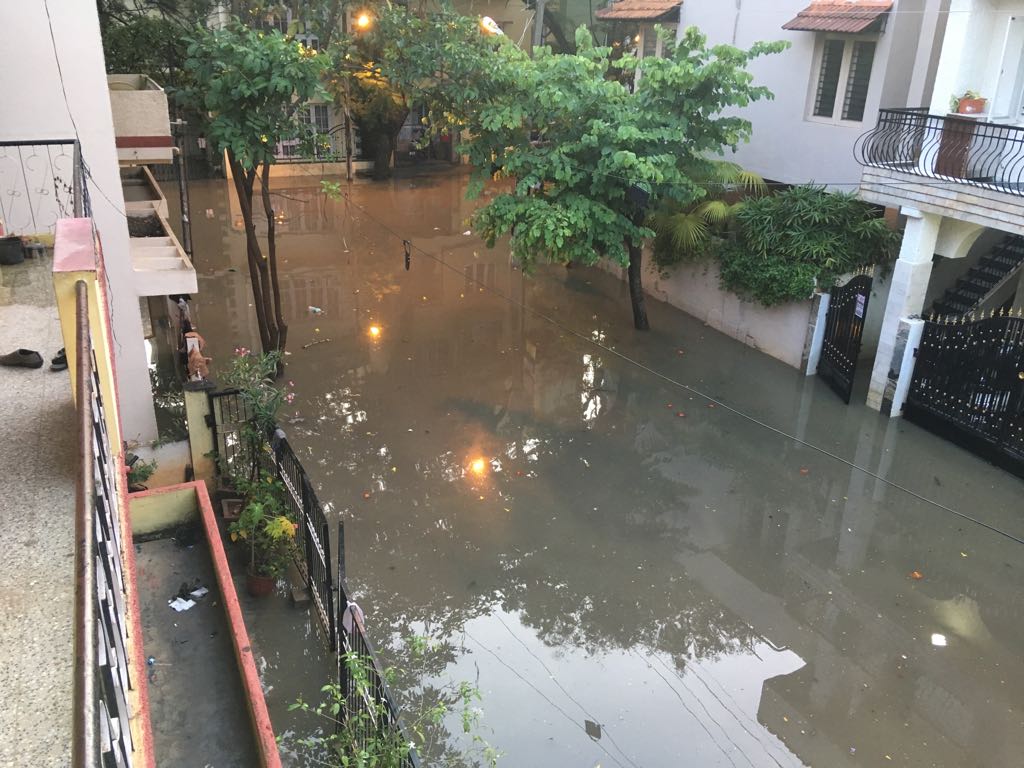 Meanwhile, Koramangala residents have had sleepless nights for the past two weeks. Houses in Koramangala, Sarvajnanagar, Janakinagar were inundated destroying property of residents here. Even on Saturday, residents here were struggling to clear rainwater from their houses. Worse, the Rainbow Villa on Sarjapur Road has been inundated with the rain water. Residents have been locked inside their homes waiting for the water to recede. Stormwater has entered at least 75 houses on Koramangala 7th block and residents were seen flushing out the water using their motor pumps. The compound wall of a school in Nagarthapet has collapsed.
The rain also battered the city on Saturday night bringing down heavy trees on JP Nagar, Jayanagar, Basavangudi, Lalbagh, Chamarajpet, Infantry Road, Ali Askar Road, Hulimavu, Banaswadi and Marathhalli. BBMP personnel are busy clearing the branches of these trees to allow for the smooth flow of traffic.
Last Updated Mar 31, 2018, 6:39 PM IST