VIDEO: Abusive Karnataka Congress minister calls cook 'son of a b****' for failing to serve tea
Karnataka Social Welfare Minister H Anjaneya abuses worker and calls him son of a b****
Minister using a foul language was caught on camera
Minister was heard speaking in a foul language at the Pravasi Mandir in Koppal after the felicitation programme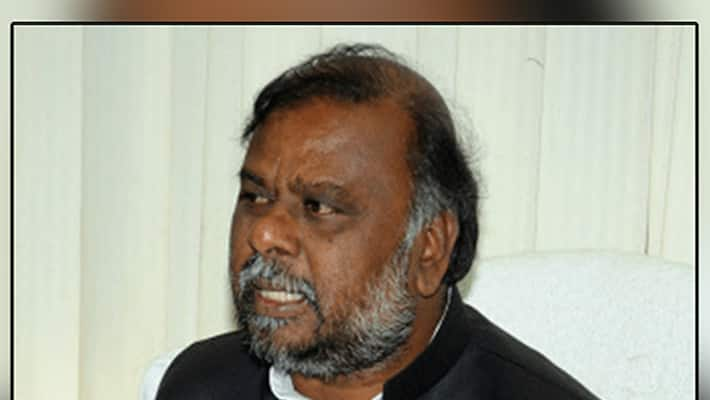 Karnataka Social Welfare Minister H Anjaneya abuses worker and calls him the son of a b****. He was abusing the worker at the Pravasi Mandir as his tea was delayed.
Minister using a foul language was caught on camera (Suvarna News) and has drawn flak from all corners. Minister was heard speaking in a foul language at the Pravasi Mandir in Koppal taking part in the felicitation programme. Even former speaker Meira Kumar had taken part in the programme.
Minister was in front of the media persons and some people when he used these words. The incident occurred after the felicitation programme. When Minister found out that no arrangement for tea, coffee or snacks was made for the supporters of former speaker Meira Kumar, he got angry and used those words in front of the media.
He starts with "Hey officer, come here," calling an officer and then he goes on to say, who is the cook... that son of a b****. The people's representative treating another hum being in a lowly manner has drawn criticism from all quarters.
Last Updated Mar 31, 2018, 7:05 PM IST