A woman and her love of labour 60 ft down!
Forced due to lack of water, woman digs 60 ft well
She absolutely took no help from anyone, any machines
Made 200 trips daily to clear the mud from the ground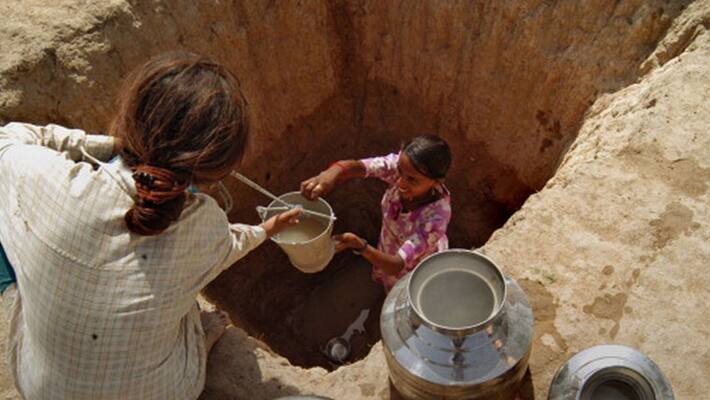 With no money to afford to buy water from outside, Gauri Naik of Sirsi decided to try her luck in her own backyard.
She planned to dig well all alone and has managed till 60ft, a feat not many can boast of. With absolutely no mechanical help, Gauri dug 60 ft - making at least 200 trips everyday 60 ft below to clear the mud.
"My daughter was apprehensive when I had finished 10 ft, for neighbours were unsuccessful despite sinking borewells. But I was determined and by the grace of god, am fortunate to find water at 7 ft below," Gauri says.
She has sought help from three women to dig out slush from the well after she finished her task. Apart from this, Gauri has sought no help from anyone and singlehandedly attained this feat.
Gauri's achievement has become the talk of the town and people are making beeline to see her love of labour.
Last Updated Mar 31, 2018, 6:50 PM IST