A trekker at heart? Get a Green Passport and trek to the most beautiful eco-trails in Karnataka
Karnataka's forest department will soon issue a green passport for trekkers
Each time a passport holder completes a trek, the green passport will get a stamp acknowledging the completion of that particular trail
A certificate of activity will be awarded to you by the forest department after the completion of each trail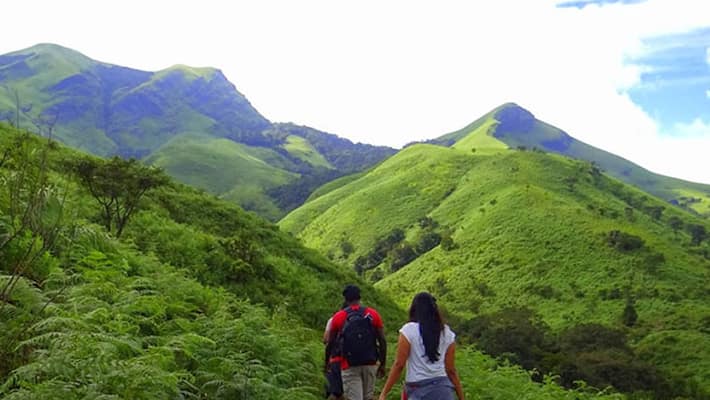 Karnataka's forest department, who plan on offering guided tours along some of the enchanting eco-trails around Bengaluru, will soon issue a green passport for trekkers. 
A unique number will be assigned to each passport.
Each time a passport holder completes a trek, the green passport will get a stamp acknowledging the completion of that particular trail.
What is exciting is that once you complete the entire trail, a certificate of activity will be awarded to you by the forest department.
With many youngsters losing their lives while hiking on illegal routes, the initiative by the department opens up the scope of not just for promoting tourism but also an effort to end illegal trekking.
"The move is to encourage youngsters to come closer to nature and put an end to illegal treks in the woods," Vinay Luthra, chairman of Karnataka Eco-Tourism Development Board (KEDB), told the Times of India.
"We have already notified 11 eco-trails located in the Western Ghats. Eco-trails in Chikkaballapura, Tumakuru and Ramanagara will be announced soon," he said. The department is waiting for a date from forest minister B Ramanath Rai for the launch.
According to TOI, an official in the department informed that close to 10-12 eco-trails would be part of the programme within Bengaluru. Few of these include Savandurga forests in Magadi, hillocks around Nandi Hills of Chikkaballapura and Timlapura forest stretch in Tumakuru. Each of these trails spanning from 7 km to 14 km can be travelled within a day.
Around 30 guides, mostly youngsters from the locality will be trained for the project. Each trail will be charged Rs 500 to Rs 1,000, and that will go to pay the local guides.
The tourism department will specifically look to curtail illegal trekking. An official from the department said that very few take permission from the department to go on treks. He stated that green passports would regularise trekking adventure. The department will also frame a set of guidelines for trekkers.
Last Updated Mar 31, 2018, 6:59 PM IST