2 Bengaluru youth steal Rs 12 crore from USA's largest bank JP Morgan
The employees had deposited the money in a newly-opened bank account instead of the client's account.
Police said that they have withdrawn close to Rs 4 crore from the account and have bought properties including agricultural land in Doddaballapur and nearby areas.
Meanwhile, JP Morgan is looking into the case for possible funds misappropriation.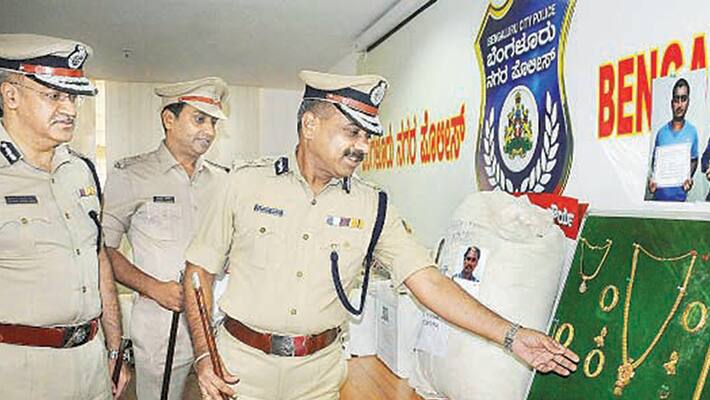 Two former employees of JP Morgan Services India have been arrested for allegedly siphoning off Rs 12 crore that was supposed to be deposited into the account of a foreign company. Speaking to the Times of India, Bengaluru City Police Commissioner, T Suneel Kumar, said, "Maruti alias Ramachandrappa, 22, of Doddagubbi and his colleague Suresh Babu, 28, of Bellandur quit their jobs after stealing the money three months ago.They bought land and other properties with the money."
The duo reportedly worked as accountants with JP Morgan Services India, Marathahalli, which is a technology service provider for the JP Morgan Chase Bank, a renowned global financial firm. The incident came to light when the bank received a complaint from the foreign company saying that they had not received the payment of Rs 12 crore due to them. On further investigating the case, JP Morgan found that the transaction was made from their side, but the man who was involved in the transaction had deposited the money in a different account, which was newly opened, instead of the the company's account.
It was also found that the man had resigned immediately after that. Police said, "A complaint was lodged with Whitefield police, who zeroed in on Maruti and Suresh Babu. The suspects had changed their mobile phones and sim cards to put police off their trail."
Investigators began tracking the numbers from which the duo had received their calls. Police said, "We arrested Suresh Babu from near Mulabagal and found out that Maruti was holed up in a PG accommodation in Chennai. We made Suresh call Maruti, asking him to come down to Marina beach. We arrested Maruti when he arrived at the beach." 
 
Last Updated Mar 31, 2018, 6:33 PM IST