RCB have registered only two wins in nine games so far in IPL 2017.
Virat Kohli has been let down by his batsmen in his side in this edition of the IPL.
Royal Challengers Bangalore (RCB) have been absolutely disappointing in the Indian Premier League (IPL) 2017. With just two wins under their belt, Virat Kohli and co. have a lot of work to do now, if at all they would want to make it to the IPL 2017 playoff stage. 
RCB have managed just 5 points from 9 games, out of which, one match was abandoned and they had to split the points with Sunrisers Hyderabad. Kohli's side has five more matches in their hands and they will have to win all of them.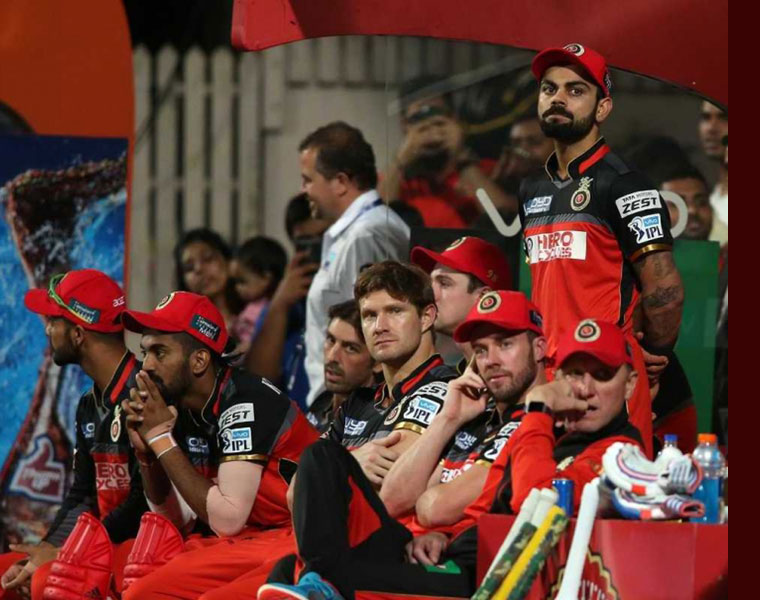 However, even if they win all their remaining five matches, RCB will reach a tally of 15 points which probably will not be enough to take them through to the playoff stage. But there had been such situations where teams have actually made it to the qualifiers with even 14 points. In that case, not only RCB have to win all their remaining matches, but also, they will have to wait for some other teams to lose as well. 
A team needs 18 points to qualify for the playoff stage but RCB cannot get there. But the rules suggest minimum points required to reach the qualifiers is 14. By hook or by crook, RCB will have to bend their backs to get to those 15 points because if they lose one, then it will be all over for Virat Kohli and his men in red.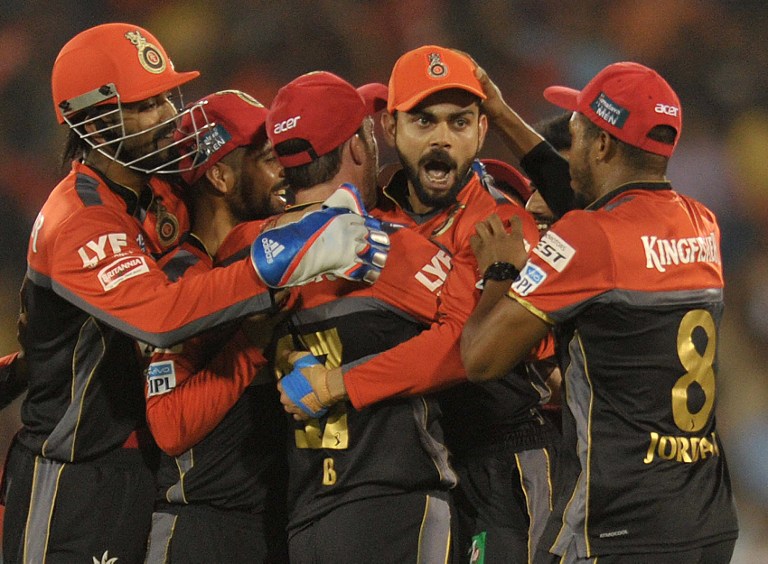 Delhi Daredevils - 15 points (2008), Deccan Chargers - 14 points (2009), Chennai Super Kings - 14 points (2010), Royal Challengers Bangalore - 14 points (2010) and Mumbai Indians - 14 points (2014) had reached the IPL Playoff stage with these number of points in the past. Therefore, Virat Kohli's RCB can still be at their sublime best and hope to make it to the qualifiers.