Pune woman thrashed for wearing 'short dress'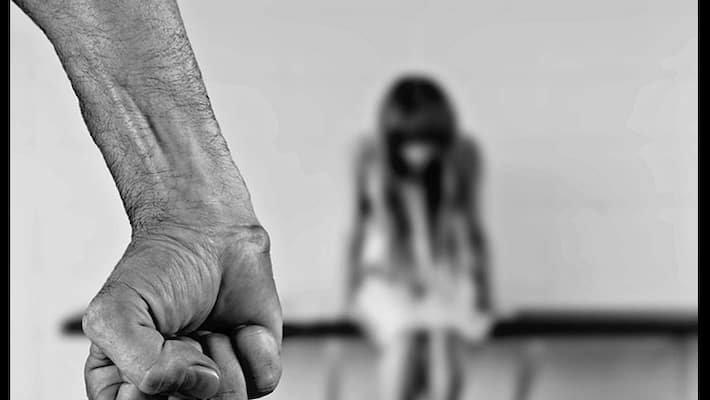 A 22-year-old woman has filed an FIR alleging that she was thrashed by a gang of men in Pune at 5.30 am on May 1. The lady claimed she was targeted for wearing a short dress and 'roaming with men' early in the morning.
"How can you wear such a short dress and roam with two males at such a time? In Pune, this is not allowed." one of the men allegedly told her. The woman alleged that she was dragged out of the car, thrashed and threatened by them.
According to the woman, the incident took place while she was returning from a sangeet rehearsal at a friend's house. "At 5.30 am, while we were passing by the Lullanagar main signal, a car started driving parallel to our car. The window glasses were tinted, but a man rolled down the glass and peeped into our car," she told Mid-day.
The gang of men, hurling abuses at her and her friends, then followed her home where they intercepted her car, dragged her out of it and physically assaulted her. "I could have been raped if my friends had not intervened," the victim added. One of her male friends, who tried to help her, was also beaten by the men. The victim further alleged that the accused men threatened her claiming that they are influential.
She further said the cops arrived an hour after she dialled 100, and filed a non-cognisable (NC) complaint. As she did not realise what an NC was exactly, the victim let the matter drop for a few days, believing the cops would take some action. 
"After I got to know what an NC is, I visited the Kondhwa police station several times. I finally managed to file a proper case on Sunday," the victim said.
According to police officials, two of the accused men - Amit Mukhedkar and Shubham Gupta - have been arrested.  When the cops were asked about the delay in filing the FIR, DCP Arvind Chaweria of Zone IV (under which Kondhwa falls) said this appeared to be a case of cops trying to keep the recorded crime rate low by not filing FIRs.
"The victims should always read and verify their complaints before signing it. If they feel action is not taken, they should approach senior cops," he added.
Last Updated Mar 31, 2018, 6:42 PM IST