With long queues and no social distancing, Jammu welcomes reopening of liquor shops
Social distancing norms went for a toss as liquor shops reopened following relaxations announced by the Jammu and Kashmir government.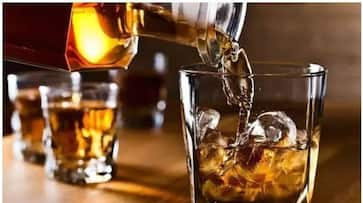 On May 21, Jammu witnessed massive rush and long queues for liquor shops. After two months of lockdown, the liquor shops reopened on Thursday.
Authorities had allowed the opening of 40 shops in Jammu to where people thronged early morning and queued up for hours, waiting for their turn. According to reports, the security personnel and liquor shop owners faced difficulties in maintaining social distancing.
Also read:  PM Narendra Modi on Friday allocated Rs 1,000 crore for "immediate assistance" of West Bengal
80% to 90% of stocked liquors were sold on the first day. Meanwhile, the Jammu Wine Traders Association working committee said that the association has urged authorities and excise department to open all 220 liquor shops to avoid the rush.
The commissioner for excise, Jammu and Kashmir, Rajesh Savan said more liquor shops will open as Rs 2.66 crore of revenue was generated on a single day of sale in 37 shops of Jammu.
Also read: South Kashmir's Pulwama saw one policeman killed and another injured in an attack on security forces
During lockdown 4.0, to revive the dwindling economy, the Jammu and Kashmir government lifted restrictions on several business activities including liquor shops. This decision by the government brought a smile on faces of liquor vendors, who had been hit hard since the nationwide lockdown was announced.
Last Updated May 22, 2020, 3:56 PM IST