Why India cutting ties with Gates Foundation on immunisation is a good move
From February 28, the NTAGI will be delinked from the Immunisation Technical Support Unit funded by the Gates Foundation
How was the Pentavalent vaccine allowed to still be promoted in different states under the National Immunisation Programme despite there being reports of deaths regarding its usage
The Gates Foundation was working with and funding the Immunization Technical Support Unit (ITSU), which provides strategy and monitoring advice for New Delhi's massive immunisation programme that covers about 27 million infants each year. The Indian government has now distanced itself from the programme and refused their funding as well. The decision to cut ties has been interpreted as being one of those attempts where Indian is trying to lessen the interference of NGOs in decision making in key policy areas. Last year, India ordered the dismissal of dozens of foreign-funded health experts working on public welfare schemes. The Gates Foundation is a continuation of the same.
On the Bill and Melinda Gates Foundation (BMGF) website, is the description of the job they are doing in India. Their practice is to partner with different state  governments as well as the Centre to tackle critical challenges that affect millions of Indians. Their health-related efforts, for example, include maternal and child health, nutrition, vaccines and routine immunisation, family planning, and control of select infectious diseases.
Also read: Diphtheria deaths reported; Kerala govt denies shortage of vaccines
The foundation states that one of the challenges they are overcoming with immunisation in India is the rising death rate of infants/children. They say one in five babies born in India dies before age 5 due to ailments that can be prevented through the use of safe and effective vaccines. They talk of surmounting this challenge by strengthening the network existing vaccine delivery systems and by introducing new vaccines to prevent high-burden diseases such as diarrhoea and pneumonia, which together account for more than 30 percent of India's child deaths under age 5.
From February 28, the National Technical Advisory Group on Immunisation (NTAGI)  will be delinked from the Immunisation Technical Support Unit funded by the Bill and Melinda Gates Foundation. The advisory group will be moved to the National Institute of Health and Family Welfare, a government-funded autonomous organisation that works as a think tank for health and family welfare programmes in the country.
Coming to why this kind of beneficial and important healthcare programme was stopped. We have a few reasons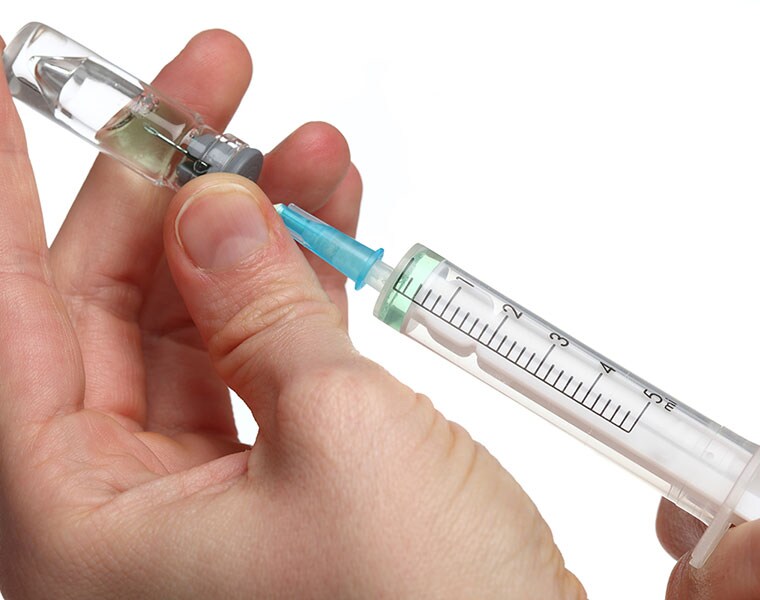 1. There  were concerns that the BMGF was facilitating external (foreign) interest in this immunisation programme, bringing big pharmaceutical players to test, market their products in India. This is in reference to the Foundation's backing the Global Alliance for Vaccine and Immunisation (GAVI) and Public Health Foundation of India (PHFI). Concerned organisations have cited this as a conflict of interest.
2. In India, GAVI has been responsible for introducing the Hepatitis B vaccine into the Universal Immunization Programme (UIP), a vaccination programme launched by the Indian government in 1985. The liquid Pentavalent vaccine is a replacement of DPT and Hep B vaccines, containing a combination of  diptheria, pertusis, tetanus (DPT), Hepatitis B and Hib Meningitis antigens. Government of India decided to introduce it in UIP, as per WHO recommendations in 2011. However, there are allegations that without considering the experience of other countries using this vaccine, it was introduced in India and has resulted in a lot of infant deaths.
According to the BMGF website, it has given away USD 39.6 billion since its inception in the late 1990s. It is believed that through this funding it has influenced the policies of both international organisations and national governments. Its approach towards a tech-biased solution for India's health problems is also linked with the interests of the companies that it collaborates with.
Coming to the deaths that have occurred under its watch: India has in the past opened its doors to sponsored drug trials, once implemented here, the product is used in other countries as well. Like mentioned earlier, the foundation partners with various NGOs, private funders, from different countries and governments to encourage the spread of solutions to health problems of serious magnitude. The BMGF supports projects that identify the key technological interventions needed for public health problems and conduct market studies for this intervention.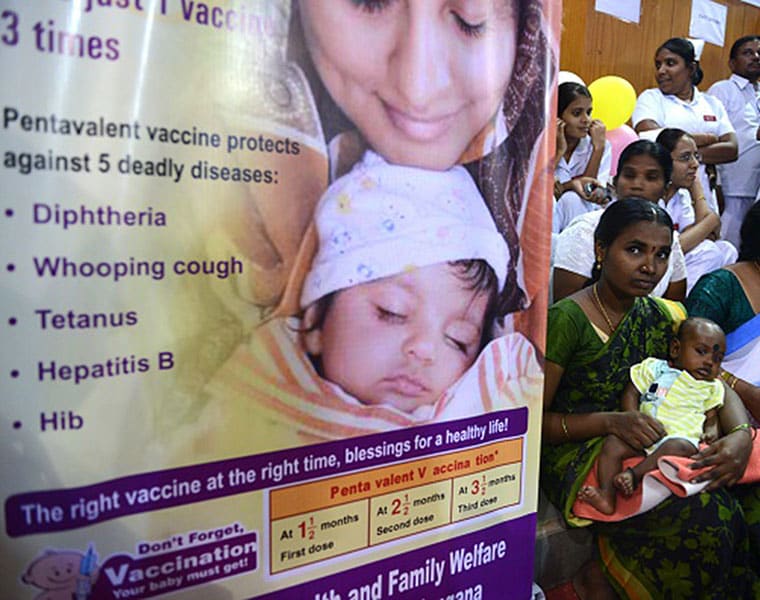 The question lies that how were these vaccines allowed to still be promoted in different states under the National Immunisation Programme despite there being reports of deaths regarding its usage? On the introduction of the deadly Pentavalent vaccine, there were reports of a PIL being filed in court questioning the relevance and efficacy of the vaccine in India. Two of NTAGI members, a policy adviser and a bureaucrat  filed a PIL in Supreme court against Pentavalent's introduction in UIP. The PIL clearly stated-
The plan to introduce Pentavalent has been chalked out ignoring Minz study that suggests that the number of  Hib Meningitis cases is too low in India for government to introduce a vaccine to eradicate it.
Figures obtained from countries where Pentavalent vaccine has been in use for years, show that there is no actual benefit of this vaccine in preventing diseases.
Efficacy of Pentavalent is doubtful as it has many side effects and has caused deaths in many developing countries. The vaccine is being introduced in India's UIP under WHO and GAVI's influence, ignoring facts and figures about its need in the and safety profile.
The government should first test its effects on children without combining it with DPT and Hepatitis B vaccines.
Once introduced, health analysts noted that initially while GAVI subsidises the vaccines for governments but later on withdraws these concessions, leaving the government with new vaccines in its programme at very high prices. Basically, the job of GAVI is to identify markets for particular vaccines, raise funds for their research, development and commercialisation, and persuade governments to buy them.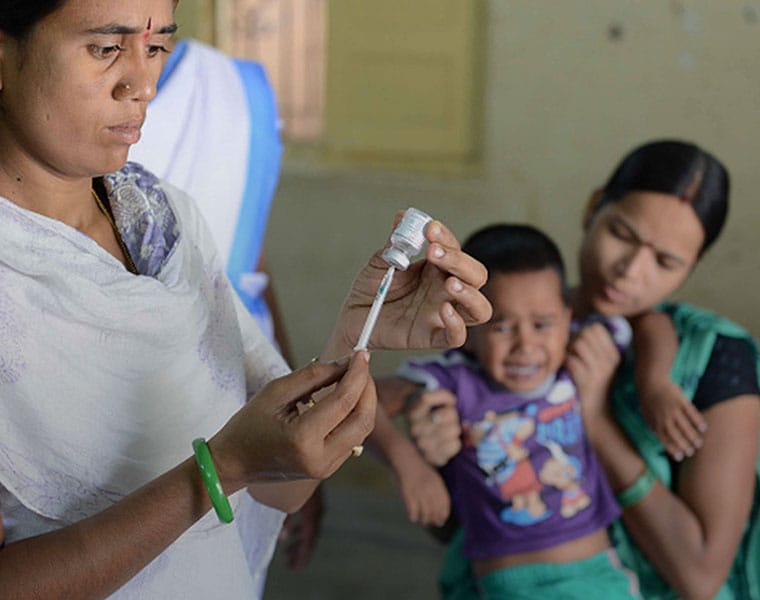 New Delhi-based Dr Jacob M Puliyel, member of the committee set up by the NTAGI  to examine the death of children after pentavalent vaccine shots wrote in an article for the Sunday Guardian. Under Right to Information we know that up to August 2016 there have been 237 deaths reported to the Indian government within 72 hours of vaccination with Pentavalent.
He wrote in the Indian Journal of Medical Ethics:  "The deaths associated with this vaccine have been sporadic… and follows the pattern of anaphylaxis reactions… if a drug is known to have caused this form of fatal reaction, it is not permissible to give it without doing sensitivity testing… which is not carried out in the case of pentavalent…. Trivialising all these deaths as coincidental amounts to obscuring the real picture."
 A lot of cover-ups were made in government and WHO findings of the research on the side-effects of the Pentavalent vaccine, and the NTAGI succeeded in convincing the government that the vaccine is safe to be used. In October 2016, the NTAGI recommended that the pentavalent vaccine, which was rolled out in Kerala for the first time in the country in 2011 and subsequently in seven other States, be introduced across the nation. The recommendation came after the national Adverse Events Following Immunisation (AEFI) committee, which studied all infant deaths in various States (supposedly due to the vaccine), gave a clean chit to the vaccine.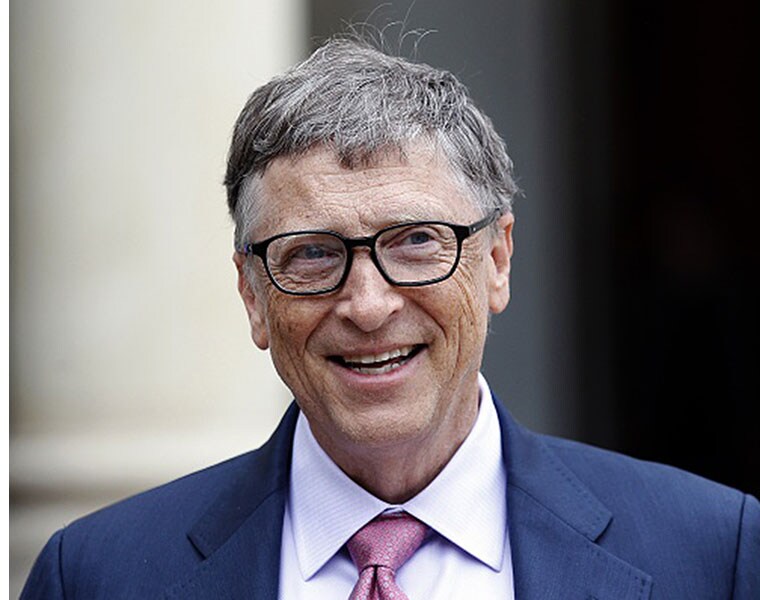 In my attempt to explain why the government has done a good thing by stopping an important programme by the Gates Foundation, I would like draw references from a 2014 paper by  Sandhya Srinivasan, titled 'Shifts in medical research: influence of private capital' published in India by the Oxford Press.
Srinivasan writes how new vaccines are being introduced into India and in the immunisation programme exemplifies how foundations like BMGF channel their influence in the government and the scientific community to shape research and public health programmes, deciding the research agenda on public health interventions and healthcare for the poor.
She also mentions how in 2008, public sector production facilities that supplied the bulk of vaccines for the government programme were shut down and vaccine manufacture for the government programme, too, was taken over by the private companies – at much higher rates. By this time, five of the top six revenue earning vaccine manufacturers in India were private: all having received funding from BMGF and the Indian government's department of biotechnology.
Judging by the reports filed so far, one can get the drift that not much research has been done on how these vaccines were supposed to benefit public health. While BMGF, GAVI may have produced results with their programmes on polio and elsewhere, one cannot avoid the deaths. The government by changing hands has taken responsibility for the state of affairs, somehow and by this move will probably move more cautiously with respect to public health. The Gates Foundation will continue to extend technical support in whatever form as is required by its involvement in the Indian health policy will be minimum.
Last Updated Mar 31, 2018, 6:39 PM IST