Who is Martin Dominic, the suspect behind Kalamassery blast?
The blast at a convention centre in Kalamassery, Ernakulam district took place at 9.45 am on Sunday (Oct 29) during a meeting of Jehovah's Witnesses. A few hours later, an Elamkulam resident Dominic Martin surrendered before the Kodakara police and claimed responsibility for the attack.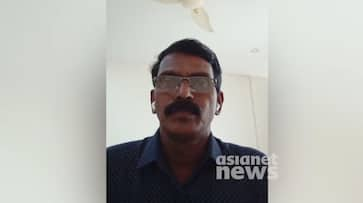 Kochi: Dominic Martin, a native of Ernakulam, claimed responsibility for the multiple blasts that took place in Kalamassery on Sunday (Oct 29). The blast claimed the life of a woman and injured dozens of people. The incident occurred at the Zamra International Convention & Exhibition Centre in Kalamassery, Kerala during a meeting of Jehovah's Witnesses. Kerala DGP Sheikh Darvesh Sahib confirmed that preliminary investigations had shown that an IED had been used.
Before surrendering, the suspect posted a video message on Facebook claiming responsibility for the IED blast. He claimed that the bombing was executed due to his opposition to Jehovah's Witnesses and that he had been a member of the group for 16 years. Dominic says in the video that he realised the Jehovah's Witnesses as a treasonous organisation six years ago and that others will be destroyed by their propaganda. He also said that ordinary people like him will react if those who spread false ideas are not brought under control. 
Here's what we know so far about Dominic Martin:
Dominic Martin is a resident of Elamkulam near Kadavanthra of Ernakulam.
He works in Dubai.
It's been a month since he came to Kerala for vacation.
His family has been staying in a rented house in Thammanam for five and a half years.
Earlier the family was Jehovah believers.
The couple has a daughter and a son, and the latter is reportedly in the UK. The daughter is an employee at Kochi Infopark.
According to his statement, he brought the explosives in a petrol bottle.
The earlier suspected blue car does not belong to him, as he arrived at the police station on a scooter.
In response to the explosions, Union Home Minister Amit Shah directed anti-terror agencies, including the NIA and the National Security Guards, to dispatch teams to Kerala to support the state government after the explosion at the convention centre.
Last Updated Oct 29, 2023, 7:39 PM IST