What's Pakistan afraid of as India is all set to secure an elected seat in UNSC?
India is running for the UNSC seat from the Asia-Pacific group, which will be vacated by Indonesia. India was last year nominated uncontested for this seat by the 55-member regional group.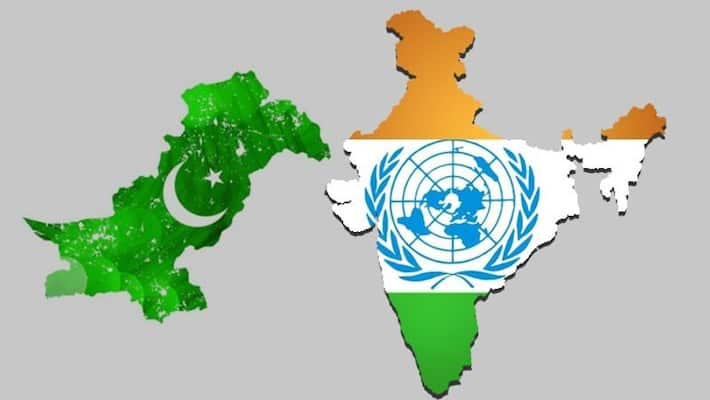 New Delhi: The deck appears to be cleared after a decade as India is all set to join the United Nations Security Council (UNSC) as a non-permanent member on 17th of this month. India's victory is almost secure because the seat has not been contested by any of the other countries in the region.
India is a candidate for a non-permanent seat at the UNSC for a two-year term beginning in January 2021. This election will take place at the United Nations on June 17 and India is the single endorsed candidate from its regional group. It has been 10 years since it was last elected to the UN Security Council.
Also read: After three Kashmiri students, now Amulya Leona Noronha, who was jailed for over three months on charges of sedition, was granted bail
The 10 seats for non-permanent members at the UNSC are divided into regional groups: African Group, Asia-Pacific Group, Latin American and Caribbean Group, Western European and Others Group. India is running for the seat from the Asia-Pacific group, which will be vacated by Indonesia. India was last year nominated uncontested for this seat by the 55-member regional group.
Djibouti and Kenya are contesting the single African Group seat. Canada, Ireland and Norway are contesting the two seats from Western European and Others Group. Mexico, much like India, would run unopposed for the Latin American and Caribbean Group set. The General Assembly is scheduled to elect five countries to two-year terms on the Security Council.
''Under UN election rules for principal organs it would need to get a minimum of 129 votes to be declared successful if all 193 UN members take part in the voting. This will, hopefully, not be a difficult task for India. Our candidature is very likely to succeed. In this case, this would be India's eighth term on the UN Security Council,'' a source in PMO told Asianet Newsable.
REAL REASONS OF SLEEPLESS NIGHTS FOR PAKISTAN
Asianet Newsable spoke to several senior journalists in Pakistan about what India's victory meant for Pakistan. They believe that with India's successful election, it will now become more challenging for Pakistan to raise the 'Kashmir issue' at the United Nations. India's election could pose a serious challenge for Pakistan, particularly its advocacy for Kashmir. The timing of the election is crucial because India will be taking up its tenure at a time when tensions between India and Pakistan over K-factor and terrorism are running high.
In reply to a question - what implications of India's election will there be for Pakistan?, they said that it could become harder to initiate a discussion on the situation in Kashmir, much less an exclusive meeting like the one held on Aug 16, 2019. India, they feared, could exercise greater influence on the sanctions regime. India can, moreover, possibly seek debates, either formal or informal, on different issues that may embarrass Pakistan. And in bad times, it can also team up with the US to ratchet up pressure on Pakistan.
INDIA'S PRINCIPLED APPROACH TO INT'L RELATIONS
Setting out India's principled approach to international relations, which India's foreign policy establishment would bring to the table at the UN Security Council once India is elected to a two-year term on the Council, External Affairs minister Dr S Jaishankar has said, ''We are facing four very different challenges to international peace and security: 1 - The normal process of international governance has been under increasing strain as frictions have increased. 2 - Traditional and non-traditional security challenges continue to grow unchecked. Terrorism is the most egregious of such examples. 3 - Global institutions remain unreformed and under-representative. They are therefore less able to deliver. 4 - The COVID-19 pandemic and its grave economic repercussions will test the world like never before.''
''In this extraordinary situation, India can play a positive global role. We have always been a voice of reason and a votary of international law. We advocate dialogue, consultation and fairness in our approach to global issues. And we emphasize global development, addressing climate change and eradication of poverty as central to the planet's future. India's approach will be guided by ''Five S's'', as set out by the Prime Minister Narendra Modi: Samman (Respect), Samvad (Dialogue), Sahyog (Cooperation), Shanti (Peace), to create conditions for universal, and Samriddhi (Prosperity). Through this approach, we seek to move toward a 'New Orientation for a Reformed Multilateral System', - also known as NORMS, '' he added.
Last Updated Jun 12, 2020, 12:35 PM IST