What will make Siddaramaiah chosen one for Karnataka Congress president post?
After the drubbing in the by-election in Karnataka, former CM Siddaramaiah may have opted to step down from the post of Congress Legislative Party leader, but the party has other plans. With senior party leader DK Shivakumar entangled in ED case, the party may turn to Siddaramaiah to take on the role of Karnataka Congress president.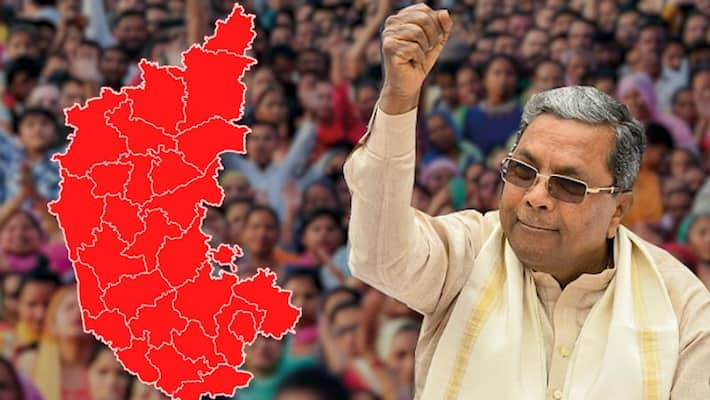 Bengaluru: Seems like there are no strong leaders to steer Congress and re-energise the party from the grass-root level. Congress trouble shooter DK Shivakumar is still caught in the money laundering case. However, Siddaramaiah's capacity to instil fear among rival party and government, while commanding respect from those belonging to other backward and minority segments,  makes him the obvious choice for the next president of the Karnataka Pradesh Congress Committee (KPCC).
According to political analyst Muzzafar Assadi, the ruling government is more scared of Siddaramaiah than other leaders.
"The Congress needs some oxygen and to reach out to Ahinda votes comprising Dalits, Minorities and other backward communities, Siddaramaiah will be a better choice as there is no alternative. With regard to DK Shivakumar, he is restricted to Old Mysuru region. Old-timers like Veerappa Moily is restricted to only Karkala and KH Muniyappa from Kolar did not emerge as a leader.  This makes Siddaramaiah an ideal choice."
Congress leaders chose to remain tight lipped on the issue with respect to making Siddaramaiah the KPCC president.
Congress spokesperson Kengal Shreepada Renu said, "The idea of making Siddaramaiah as KPCC president is not new. The results are nothing but a blessing in disguise as we can really work on strengthening the party at the booth-level."
Last Updated Dec 11, 2019, 6:06 PM IST