The hotel suite in which Sunanda Pushkar was found dead still remains closed to patrons
The Leela Hotel asked the court to de-seal the suite as its faced loss of up to Rs 50 lakhs.
It's been three years since Congress MP Shashi Tharoor's wife, Sunanda Pushkar, was found dead in her suite at the Leela Hotel in Delhi.  Since then, the Delhi police has been carrying out its investigation with little or no result. That is, until Arnab Goswami's Republic TV shed new light on the circumstances surrounding her death.
Although the TV channel's expose reported on Pushkar's state of mind hours before her death, the police is yet to make major strides in its investigation. In the bargain, the Leela Hotel has lost revenue as it's been forced to keep the suite, room no 345, sealed.
For the past many years, the hotel suite has been cordoned off even though the rest of the floor is operational. The hotel authorities have been forced to keep it locked as the police is still conducting its investigation into Pushkar's alleged suicide.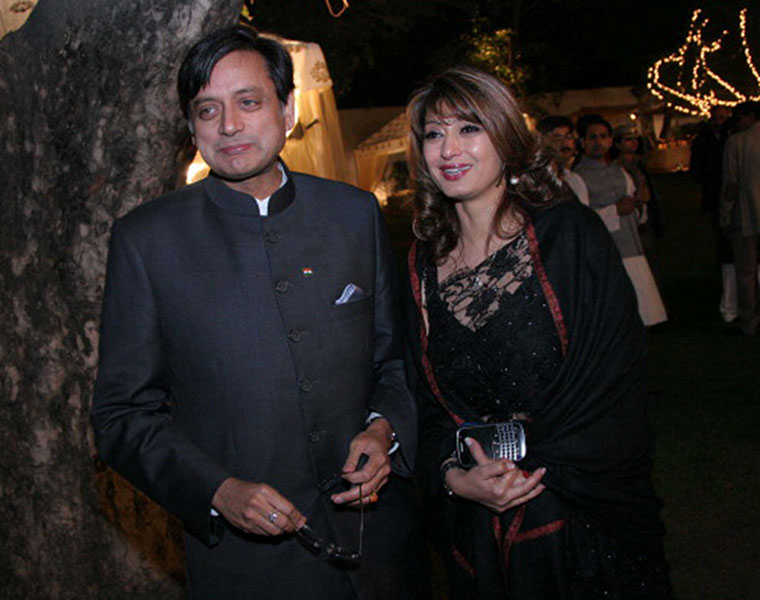 However in its latest plea, the Leela Hotel asked the court permission to de-seal the suite, claiming that the establishment has witnessed loss in revenue to the tune of Rs 50 lakhs. In the plea, the hotel authorities claimed that no investigative agency has visited the suit for the past one year and that its efforts to reach out to the Delhi police haven't been successful.
Pushkar was found dead on the night of Janury 17 2014 at the hotel. A few days before her death, Pushkar and a Pakistani journalist, Mehr Tarar were involved in a Twitter spat which involved Tharoor.
According to Republic TV's tapes, Pushkar wanted to speak to the media and even contacted journalist Prema Sridevi. However, their conversation never took place.