West Bengal: Senior woman police officer killed in accident on Durgapur Expressway
A tragic accident that took place in Durgapur Expressway claimed the lives of three people, including a female police officer. The death of Debashree Chatterjee, the first woman commanding officer, cast a shadow of mourning in the police circle.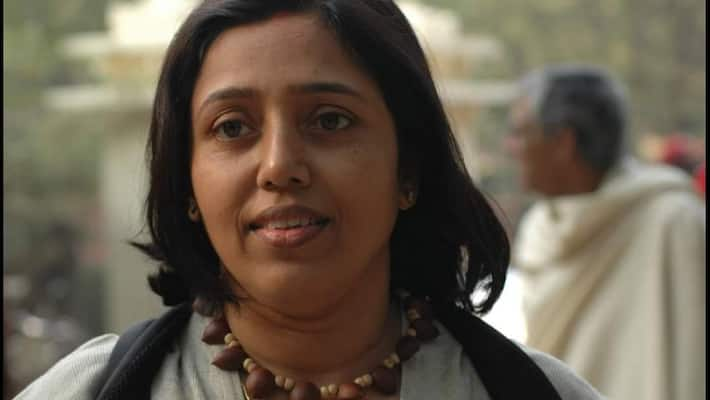 Kolkata: Debashree Chatterjee, the first woman commanding officer, died in a road accident. She was serving in the 12th Battalion of the State Police. Her driver and security guard also died in the accident. On Friday (September 11), a terrible accident took place at 7 am on the Durgapur Expressway near Dadpur in Hooghly.
According to police sources, Debashree was once the OC of North Port Police Station in Kolkata. She became the first woman commanding officer of the state police. She got the responsibility of the 12th battalion of the police. The posting of this female police officer was in Dabgram of Siliguri. Debashree was returning home from Behala on Thursday (September 11) night.
Also read: West Bengal: Hilsa fish farming resumes in Bhatar villages as part of Unlock 4
It was 6 in the morning. A sand-laden lorry was parked in the Kolkata-bound lane of the Durgapur Expressway near Dadpur in Hooghly. The car in which Debashree was returning from Siliguri hit the lorry from behind. The car twisted after hitting the lorry.
The female police officer and her security guard died on the spot. The car driver was still alive. Hearing the loud noise, people of the area rushed to the spot. The news was given to the local Dadpur police station. Police and civic volunteers took Debashree and three others to Imambara Hospital in Chuchura. The driver died in the hospital.
Also read: 
West Bengal: 54 monks and 15 employees test positive for COVID-19 in Belur Math
Meanwhile, Hughli (Rural) Superintendent of Police Tathagata Basu and Kolkata police officials rushed to the hospital after receiving the news. IG Debashish Baral also came to the hospital. State Police Commanding Officer Debashree Chattopadhyay's body was identified by her husband and son.
Preliminary investigations suggest that the driver may have fallen asleep early in the morning after driving the whole night. Forensic experts will go to the spot to find out the real cause of the accident.
Last Updated Sep 11, 2020, 4:00 PM IST