West Bengal minister Firhad Hakim shares an unknown story of late former President Pranab Mukherjee
The country is mourning the death of former President Pranab Mukherjee. Firhad Hakim, West Bengal's Minister for Urban Development, cherished the memories he has of Pranab Mukherjee. He told an unknown story about the former President. He said that the place of Pranab Mukherjee in his heart can never be replaced by anyone.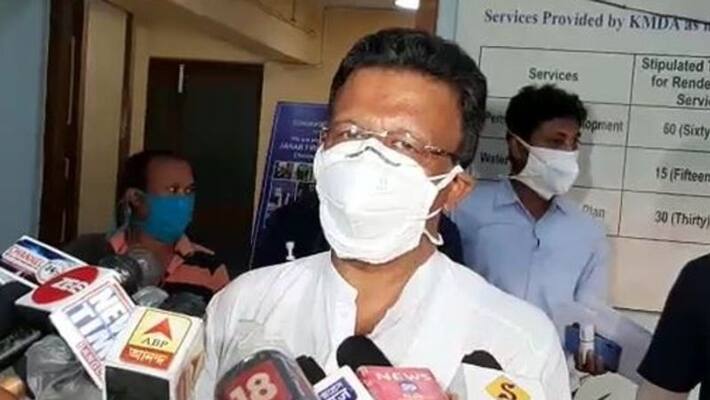 Kolkata: Several countrymen are mourning the death of the former president. People outside of the political sphere have also mourned the death of the former President. Veteran leaders have taken time out to tell unknown stories about Pranab Mukherjee. Firhad Hakim, West Bengal's minister for Urban Development, narrated an event. What was the relationship of the present administrator with Pranab Mukherjee?
Firhad said, "Pranab Mukherjee was a star in Indian politics. My personal relationship with him was good. He knew me from a very young age. Once in a program, he was going to say my name, but didn't know what my real name was. He asked me. 'what is your good name, Bobby?' I used to go to his house on Southern Avenue. I remember, he was the finance minister of the country then. Amit Mitra was the Finance Minister of Bengal at the time. He later became the President of the country.
Also read: Pranab Mukherjee no more: Tajpur mourns death of former President
"When he came to the state, Mamata Banerjee used to send me as a Cabinet member to receive him. Whenever he saw me, he would say, 'Bobby, how are you?' He used to ask me about my well-being and whereabouts. The questions he asked was that of a parent. I will not receive that sort of feeling anymore from anybody." he added
The Centre has announced seven days of state mourning over the death of the country's former President. Chief minister of West Bengal Mamata Banerjee issued the same order to the Home Department.
Also read: Former President Pranab Mukherjee never forgot roots, celebrated Durga puja every year in ancestral home
State mourning will be observed in the state till September 7. During this period, the national flag will be flown at half-mast at all government buildings in the state. On September 2, all kinds of government offices, schools, and colleges will be closed. Besides, everything will be closed on the day of the funeral. However, Police Day will be observed tomorrow (September 2) as per the schedule. Although the celebrations will take place on September 6.
Chief minister of West Bengal Mamata Banerjee has expressed grief over the death of Pranab Mukherjee. She said, "This is the end of an era. Bharat Ratna awarded Pranab Mukherjee has left us forever. He has been a patriarchal figure for the last few decades."
Governor Jagdeep Dhankhar mourned Pranab Mukherjee's demise along with Mamata Banerjee. "I am deeply saddened by the death of former President Pranab Mukherjee," he stated on Twitter.
Pranab Mukherjee's death has marked the end of an era. A very talented and good human being has left all of us. He is known to have worked for the development of the country above biased politics.
Last Updated Sep 1, 2020, 5:32 PM IST