WB Anandpur case: Victim mislead police with wrong information to save main accused
Anandpur case victim tried to save the main accused by misleading the police as it was later revealed that she was getting married to accused Abhishek Pandey. Accused Abhishek Pandey was produced to Alipore court after his arrest and the victim too was brought to court on Thursday (September 10).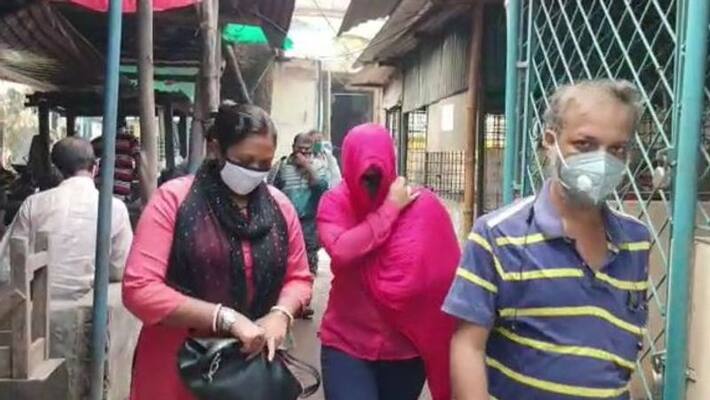 Kolkata: Nilanjana Chattopadhyay had already broken her leg while trying to save a girl from getting molested in Anandpur. After the girl was rescued, the victim tried to save the main accused from the police. At first, it seemed mysterious, but later police found out the actual truth. It was known that the accused is actually the future husband of the victim. Therefore, the girl tried to desperately save the accused from the police.
The girl has been misleading the police with wrong information since the day of the incident. Accused Abhishek Pandey has already been taken to Alipore court after arresting him and the girl was also brought to court on Thursday (September 10).
Also read: WB Anandpur case: State government to bear all the medical expenses of Nilanjana Chatterjee
According to sources, the Alipore court has ordered to keep Abhishek Pandey in police custody till September 16. The court has also asked to take secret statements from the victim and the rescuer. As per the court orders, Nilanjana's husband Deep Satpathi appeared in Alipore court on Thursday (September 10). Besides, the victim was brought on the basis of allegations.
Police have come to know from the statements of Abhishek and his mother that the 'victim' girl had a relationship with Abhishek for many years. They were supposed to get married. But the marriage was postponed due to lockdown. The girl has been misleading the police with wrong information since the day of the incident. Later, police discovered the truth.
Also read: Anandpur case: Shocking revelations by victims, says 'I was supposed to get married to Abhishek'
Incidentally, last Saturday (September 5), Nilanjana Chattopadhyay was returning home with her husband Deep Shatapathi and daughter after completing her mother's birthday party. At that time, Deep and Nilanjana heard the young girl screaming from inside a car parked behind their car near the residence. Nilanjana Bhattacharya and her husband Deep Shatapathi risked their lives to save the girl from getting molested.
The accused broke the bone of Nilanjan's leg by running over his car. Nilanjana Chattopadhyay's husband Deep Shatapathi called the police for help. Police came and rescued the girl. Nilanjana was admitted to a bypass hospital with serious injuries.
Also read: West Bengal: Mangla Haat traders submit memorandum demanding opening of market before Durga puja
On Tuesday (September 8) night, cops arrested Abhishek near Dum Dum.
However, after the inconsistency in the words of the tortured young girl, everyone is waiting to know the truth.
Nilanjana's leg operation has been successful and she is currently under medical observation.
Last Updated Sep 10, 2020, 5:07 PM IST