West Bengal: Mangla Haat traders submit memorandum demanding opening of market before Durga puja
The ongoing coronavirus pandemic has shut down Mangla Haat Market and with the present situation, chances of opening the market look bleak. Thousands of traders earn their living by selling items in this market. Submitting a memorandum to Howrah district magistrate, the traders have sought to reopen the market before Durga puja.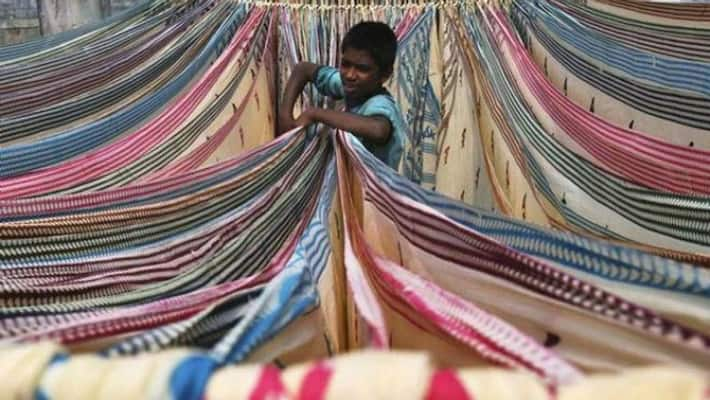 Kolkata: Mangla Haat Market has closed five months ago due to COVID-19 pandemic. Despite opening several important markets in the state of West Bengal, Asia's largest textile market is still closed. Traders are in trouble as the market has been closed for a long time. Millions of traders earn their living by selling items in this market. The traders appealed to reopen the market before Durga puja.
The traders, led by environmentalist Subhash Dutt, handed over a memorandum to Howrah District Magistrate Mukta Arya demanding to open the market. They demanded to open Mangla Haat Market before Durga Puja in compliance with COVID-19 rules.
Also read: Tollywood actress Ankita Majumder Paul blessed with baby girl
Environmentalist Subhash Dutta said that the administration would have to take an appropriate decision on opening the Mangla Haat Market. The clothing market can be opened only for a few hours in the morning if required. Many traders earn their living from this market. Therefore, it is important to open the market.
Subhash Dutta also commented that the inside market in Mangla Haat can be opened every Tuesday following the strict policy to avoid COVID-19 infection. Besides, workers and businessmen of different unions will cooperate in controlling the crowd.
Also read: Kolkata: Biker critically injured after being hit by speeding government bus at Dalhousie intersection
Mangla Haat Market in Howrah provides cheap clothes not only in West Bengal but also in different parts of the country. There is a total of 13 Haats (markets) in the entire Mangla Haat premises. Some haats (markets) have 4,000 shops, while others have 400-500 shops. The livelihood of millions of traders depends on this market. In this situation, if Mangla Haat is not opened before Durga puja, the traders will fall into severe financial problems.
 
Last Updated Sep 9, 2020, 2:30 PM IST