Watch Rahul Gandhi's dance moves at tribal dance fest
Congress leader Rahul Gandhi took part in a traditional dance at the inauguration of Rashtriya Adivasi Nritya Mahotsav in Raipur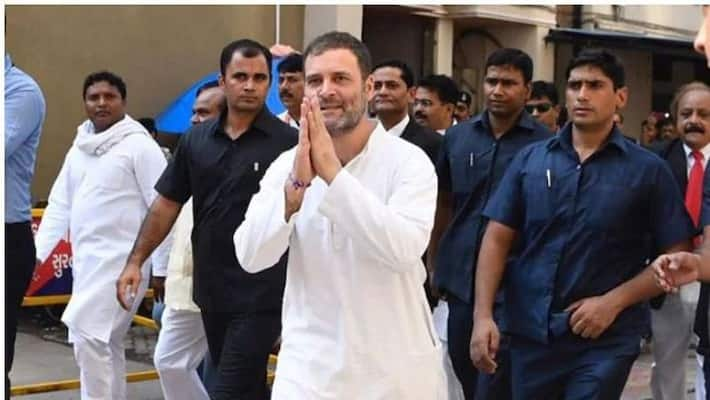 Congress leader Rahul Gandhi on December 27 inaugurated a three-day National Tribal Dance Festival in Raipur on December 27. With Rahul, Chhatisgarh chief minister Bhupesh Baghel also attended the inauguration.
Rahul Gandhi shakes a leg at the event:
In Raipur, during the inauguration of Rashtriya Adivasi Nritya Mahotsav, Congress leader Rahul Gandhi was seen dancing with the tribals at the event.
Rahul Gandhi took to Twitter and said, "This is unique festival, it is an important step towards showcasing & protecting our rich tribal cultural heritage."
Looks like every dancer needs to draw inspiration and learn a step or two.
National Tribal Dance Festival:
The National Tribal Dance Festival is being organised in Chhattisgarh for the first time. Over 1,200 artists from 25 states and Union territory will participate in the festival.
The folk dance teams will present their respective folk art cultures. During these three days, 29 tribal troupes will present more than 43 styles of four different dance forms.
In the event, artists from six countries, including Uganda, Sri Lanka, Belarus, Thailand, Maldives and Bangladesh, will be participating.
Last Updated Dec 27, 2019, 2:35 PM IST