Watch: Women entering Haji Ali Dargah after 5 years
The Mumbai High Court said the ban violated the constitution.
In recent times, India have seen a number of campaigns to allow women in religious places.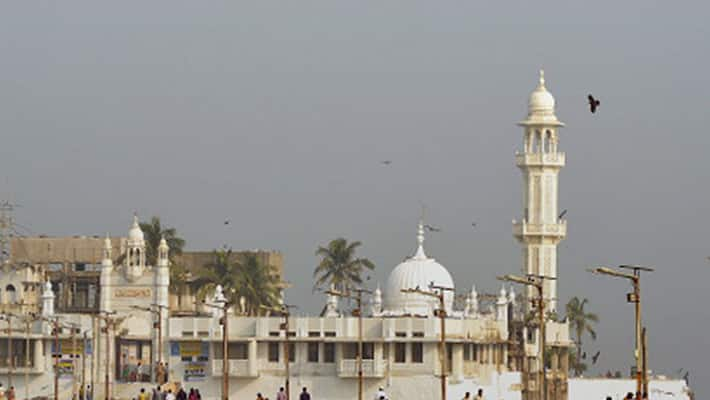 A group of women was allowed to enter Haji Ali's inner sanctum after five years in Mumbai on Tuesday. Mumbai High Court on Tuesday, announced that the ban violated the constitution and women should be allowed to enter the inner sanctum. 
Initially, the decision was challenged by the trust which runs Mumbai's popluar religious shrine. But it was overruled on Tuesday by the Mumbai High Court.
After five years and a series of legal battles and agitations, a group of around 75-80 women from all over India visited the mausoleum of the saint for prayers. Till June 2012, women were allowed entry up to the sanctum sanctum comprising the mazaar (grave) of the revered Muslim saint, Sayyed Peer Haji Ali Shah Bukhari.
Watch the video here: 
Haji Ali Dargah gives entry to women🙏. I am going soon!!! pic.twitter.com/k6f93Px0H7

— Priya Gupta (@priyagupta999) November 29, 2016
"It will be routine now, we have not informed the police or the dargah trust. We shall pay our respects and come out," Bharatiya Muslim Mahila Andolan (BMMA) co-founder Noorjehan S. Niaz told IANS.
In 2014, the BMMA and others challenged the move of the Haji Ali Dargah Trust in the courts. On August 26, Justice V.M. Kanade and Justice Revathi Mohite-Dhere ruled in favour of the petitioners and directed the trust to allow equal access to women, which the trust challenged in the Supreme Court. The Supreme Court on October 24 delivered its verdict upholding equal access to men and women, and the trust expressed readiness to allow women inside till the sanctum.
The trust authorities sought four weeks time to make certain infrastructural changes and alterations to accommodate the women devotees, who would now throng the shrine.
 
Under the new arrangements, all devotees would wait and pray nearly two metres away from the tomb with rights of equal access to all. 
Last Updated Mar 31, 2018, 7:07 PM IST