Was LPG price hike linked to elections? Union petroleum minister disagrees
Many questions have risen over the hike in the price of LPG, including theories of it being tied to the elections in Delhi. Union minister of Petroleum and Natural Gas Dharmendra Pradhan has denied these allegations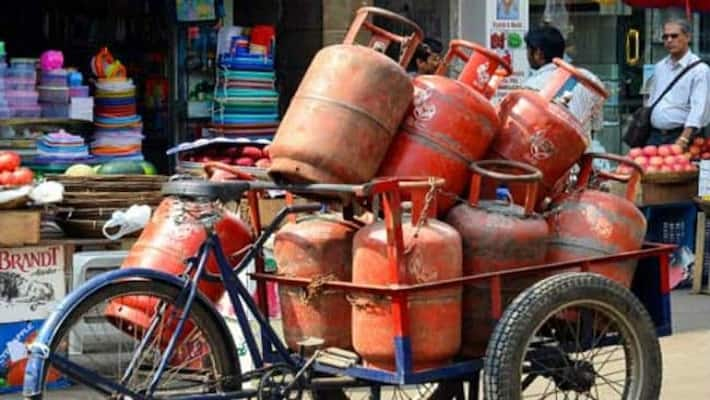 New Delhi: Union minister of Petroleum and Natural Gas Dharmendra Pradhan denied that there was any link between price hike of LPG and the elections.
The minister added that the prices do fluctuate from time to time and attributed it to the factors surrounding consumption and the global market.
The comments of the minister comes a day after the government hiked the price by Rs 140 per cylinder of 14 kg.
Sometimes it goes up, sometimes it goes down. It's not in my hand," Pradhan stated while speaking at the Times Now Summit.
"The LPG price hike is not related to the elections. LPG price hike depends on global markets and consumption", he said.
The minister attributed the recent decline in fuel prices such as petrol and diesel to the fall in prices of crude oil.
The Aam Aadmi Party (AAP) managed a sweeping victory in the Delhi elections with massive celebrations erupting in the national capital after the results were announced. A day after this (February 12), the government announced a hike in the price of LPG.
The BJP was decimated to just eight seats despite a high-voltage campaign spearheaded by Union Home Minister Amit Shah and that included two rallies by Prime Minister Narendra Modi.
The state-run Indian Oil Corporation (IOC) on Wednesday hiked the prices of liquefied petroleum gas (LPG) gas cylinder of 14.2 kg by over Rs 140 per cylinder.
Increase in LPG cylinder (14.2kg) price
Delhi – Rs 858.50 (increase by Rs 144.50)
Kokata – Rs 896.00 (increase by Rs 149)
Mumbai – Rs 829.50 (increase by Rs 145)
Chennai – Rs 881.00 (increase by Rs 147)
Last Updated Feb 13, 2020, 8:07 PM IST