Violinist Balabhaskar's death: Kerala HC asks CBI to further investigate case
The Kerala High Court has ordered a further probe into the death of violinist Balabhaskar. He died on October 2, 2018, due to multiple injuries after an accident on September 25, 2018.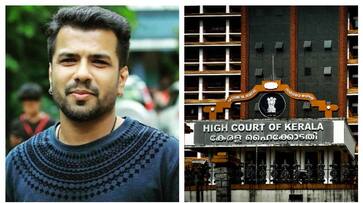 Kochi: The Kerala High Court on Thursday (Oct 5) directed the CBI to further investigate the violinist Balabhaskar's death case. Additionally, the court ruled that any conspiracy must be identified. The High Court's decision was based on the father of Balabhaskar's petition. Additionally, the CBI has been instructed to wrap up the inquiry in three months. 
After being involved in a car accident at Pallippuram on the NH-66 in the wee hours of September 25, 2018, which also injured his wife and killed their daughter, Balabhaskar suffered multiple injuries. He was taken to the Ananthapuri Hospital in Thiruvananthapuram, where two surgeries were performed. While still receiving life support, his condition was getting better, however, on October 2, 2018, he passed away abruptly from a cardiac attack.
Earlier, the CBI stated in its investigation report that there was no conspiracy behind Balabhaskar's death and only the driver's negligence led to the accident. The CBI made this declaration in court during the hearing on a plea submitted by Balabhaskar's father, K C Unni, asking for a new inquiry into the matter. In order to announce the decision, the High Court postponed the case. The temporary order to halt the trial in the case before the court of the Chief Judicial Magistrate will remain in effect until the judgement is rendered, the court made clear. Justice Bechu Kurian Thomas heard the case.
Last Updated Oct 5, 2023, 11:06 AM IST