Vinayak Damodar Savarkar: Facts and ideologies that can show us the way even today
Savarkar fearlessly advocated breaking the shackles of rigid practices in the society in an attempt to bridge the prevalent societal differences of that time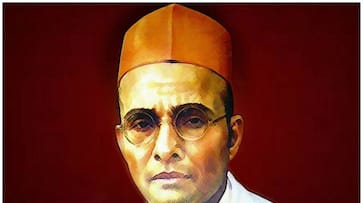 Bengaluru: Vinayak Damodar Savarkar is amongst those rare individuals who have the potential to emerge like a phoenix from the dusty annals of history despite unparalleled advocacy against him by a segment of his ideological rivals. It is imperative to understand the ideals of this unsung hero in a nuanced and comprehensive manner as the nation witnesses his 137th birth anniversary.
The combination of rich Indian culture, values, their applicability, and the resultant outcomes have been reference points for the entire world since time immemorial.
Though it is a valid concern that collective conscience has altered the course of history and led to the path to betterment of society, few individualistic consciences carry so much gravity for providing a new direction to the community.
From a historical point of view, it is striking to note that though VD Savarkar, a Chitpawni Brahmin, and Dr BR Ambedkar had represented the two opposite extremes of the Indian societal setup. Still, the proximity between their views had always remained the silent chapter of history.
On several occasions, they had simultaneously advocated for contextualising the idea of India. Savarkar was highly impressed with the insights and meticulous approach of Dr BR Ambedkar.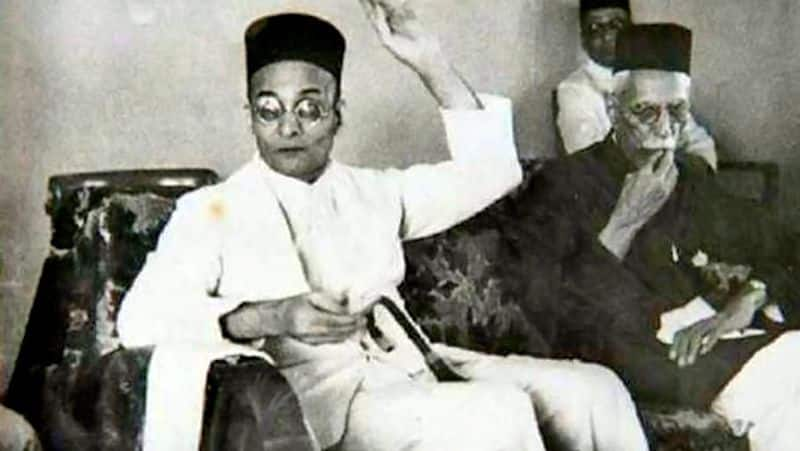 Savarkar had quoted Dr Ambedkar several times for advocating his cause of social reforms, harmony, and upliftment of downtrodden. He appealed that every true Indian needs to resolve in his or her mind to absolve oneself of the seven fetters, that is Vedoktabandi (exclusivity of access to Vedic literature), Vyavasayabandi (Continuation of the profession by virtue of birth), Sparshabandi (practices of untouchability), Samudrabandi (forbidding crossing the seas to go to foreign lands), Shuddhibandi (disallowing reconversions to Hinduism), Rotibandi (practice of inter-caste dining), Betibandi (rigidity in abolishing inter-caste marriage).
These reformist ideas later become the provisions under the part of the Indian constitution.
Savarkar also wrote how, "In what is construed as a 'low caste' — the Mahars — we have had such illustrious saints as Chokha Mela and such brilliant thinkers such as Dr Ambedkar, whose piety and intellect far surpasses many a Brahmin's."
Savarkar preferred scientific reasoning to religious customs. In a letter to his brother Narayanrao in 1920, he described his thoughts on caste-based discrimination: "I feel the need to rebel against caste discrimination and untouchability as much as I feel the need to fight against foreign occupation of India."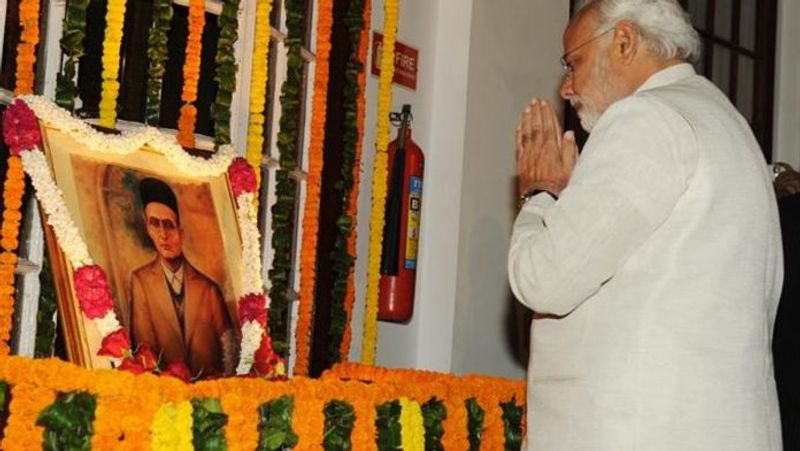 Savarkar was also the first political leader to set independence as India's goal in the 1900s. Almost immediately after joining college, he had started organising and spreading his anti-British and revolutionary ideas through his efficient oratory and writing skills — the Congress accepted this goal much later in its Lahore session in 1929.
His courage and commitment are evident from the fact that he tried to escape to France by jumping off a British ship near the French coast in 1910. It is also interesting to note that more than a century ago, it was Savarkar who caused the two colonial powers, Britain and France, to approach the Permanent Court of Arbitration, which shares space with the International Court of Justice at the Hague.
He was a proponent of a united India, which was inclusive and diverse — an India that was an organic result of all its diverse cultures.
Last Updated May 28, 2020, 12:13 PM IST