#UnmaskingChina: Father recalls martyred Colonel Santosh Babu's last words
Colonel Santosh Babu, who was martyred in Ladakh, had spoken to his family in Telangana on June 14. His father Upendra recalled the braveheart's last words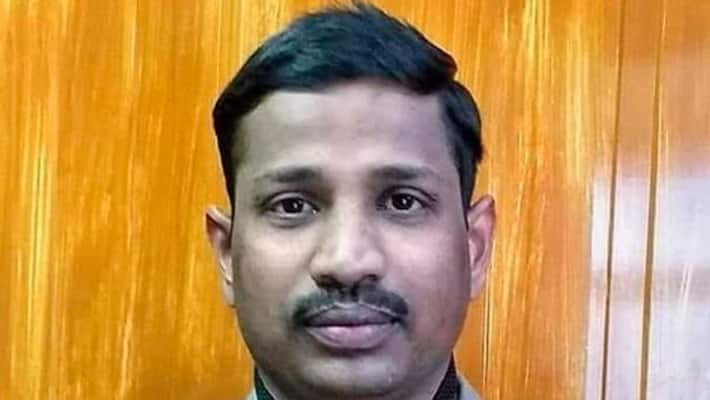 Hyderabad: Suryapet in Telangana is gearing up to pay tributes to its braveheart Colonel Bikumalla Santosh Babu, who was martyred in Ladakh's Galwan Valley after "violent clashes" with Chinese troops. His parents have recalled his journey and his last conversation with the family.
Colonel Babu's family was curious to know about the situation at the border and had asked him about the same over the phone. He had said, "You are not supposed to ask me that and I cannot tell you anything. Everything is fine." This was revealed by his father Upendra, 62.
Remembering his achievements, the family felt proud in everything he had done and especially how he had fought terrorists in Kupwara, Jammu and Kashmir.
As per reports, Colonel Babu studied at Sainik School, Korukunda, from Class 6 to 12. Later, he cleared the National Defence Academy (NDA) examination. He was commissioned into Bihar Regiment from the Indian Military Academy. He had joined the armed forces in 2003.
Also watch: #UnmaskingChina: 'My son is a hero', says martyred Colonel Santosh Babu's mother
In his 17-year service to the nation, he had served in Srinagar, Arunachal Pradesh and other places. On June 14, his last conversation with his parents was this. "You sent me to the Army, now let me do my duty," Upendra recalled.
As per reports, Colonel Babu was humble and whenever he was at home, he would help his mother Manjula in the kitchen. She is sad but proud that her son was martyred in the line of duty.
Colonel Babu is survived by his wife Santoshi and two children, a daughter aged eight and a three-year-old son. They live in Delhi.
Last Updated Jun 18, 2020, 11:43 AM IST