Union Railway minister Suresh Angadi's cremation not to be held in Karnataka's Belagavi
Suresh Angadi, the four-time MP who had many plans as a Railway minister for his home state, Karnataka, now will be laid to rest in Delhi as AIIMS doctors have denied permission to shift the body to his home town Belagavi. They have also instructed the family to dispose of the body as early as possible as per COVID-19 protocol.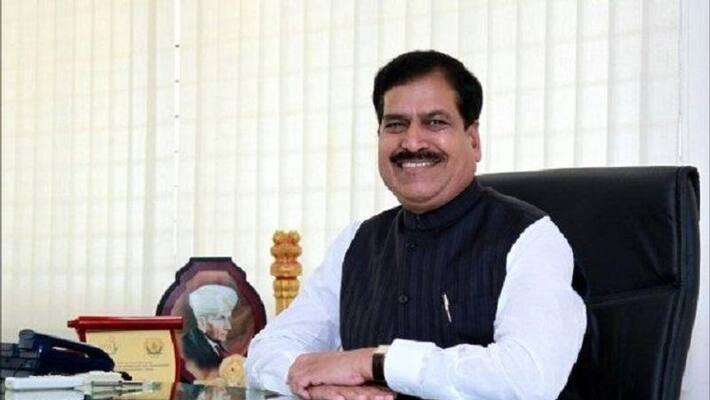 New Delhi: The Belagavi's undisputed Lingayat leader Suresh Angadi will not receive a huge farewell such as a huge gathering to witness his last rites, as AIIMS doctors have asked the family to stick to COVID-19 protocols and conduct his last rites as early as possible.
This means thousands of his well-wishers and BJP followers will miss his final 'Darshan'.
The decision to perform his last rites as per Lingayat customs was decided by Karnataka minister Jagadish Shatter who arrived at Delhi early morning at 2 am on Thursday (September 24).
Following the decision, Angadi's elder daughter Spoorthi who was in Belagavi with other relatives who were preparing for his last rites in his hometown, left for Delhi by 8 am and were joined by other members.
The last rites will be held at 4 pm at Delhi's Sector 24 Dwarka.
Spoorthi has also been accompanied by the family's spiritual leader Balayya Guru.
Last Updated Sep 24, 2020, 8:53 AM IST