UN Water team invites jailbirds Baba Rahim, Honeypreet for World Toilet Day
The UN Water twitter handle posted a message addressed to Gurmeet Ram Rahim Singh Insan and Honeypreet Insan
World Toilet Day will be observed on November 19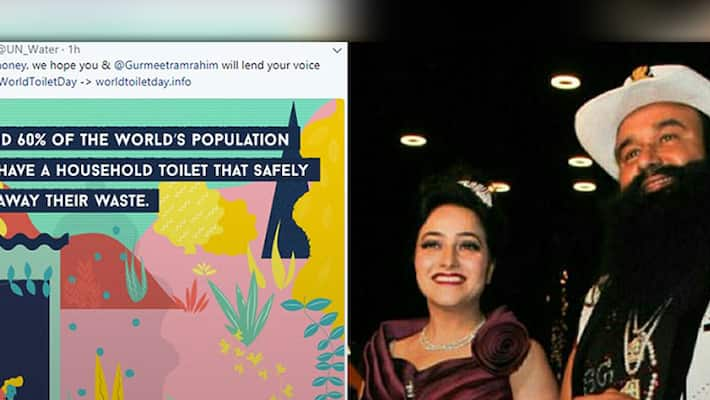 The UN Water team will need to read up on current affairs in India if it is going to invite Indian dignitaries for events like World Toilet Day.
The UN Water twitter handle posted a message addressed to Gurmeet Ram Rahim Singh Insan and Honeypreet Insan, inviting them to lend their voice and support to the World Toilet Day, which will be observed on November 19.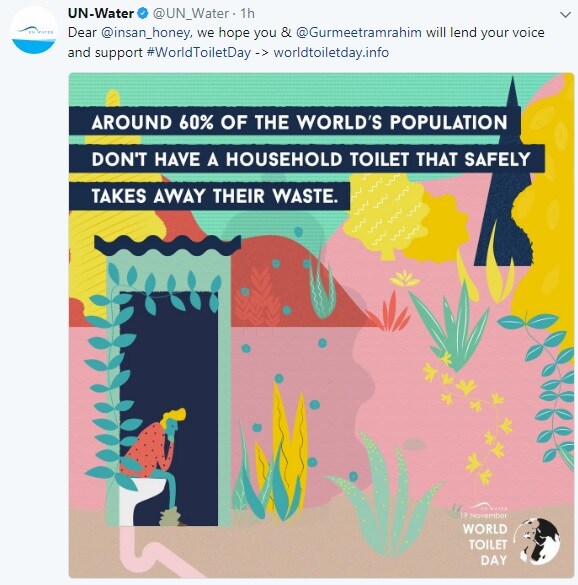 Unfortunately, the team will have to do without their presence since the duo are cooling their heels in jail. On August 25, Dera chief Saint Gurmeet Ram Rahim Singh Insan was arrested and put behind bars on charges of rape, while Honeypreet Insan just landed in jail on Tuesday after a month long run from the law.
In India, building toilets and an open defecation free country is being promoted. It can be deduced that maybe earlier the duo would have lent their support to the UN's cause over clean sanitation facilities and so the team extended an invite this year as well. Or it can be mighty well placed advertisement to bring some eyeballs to their cause.
Last Updated Mar 31, 2018, 7:03 PM IST