Three-year-old girl loses thumb after daycare injury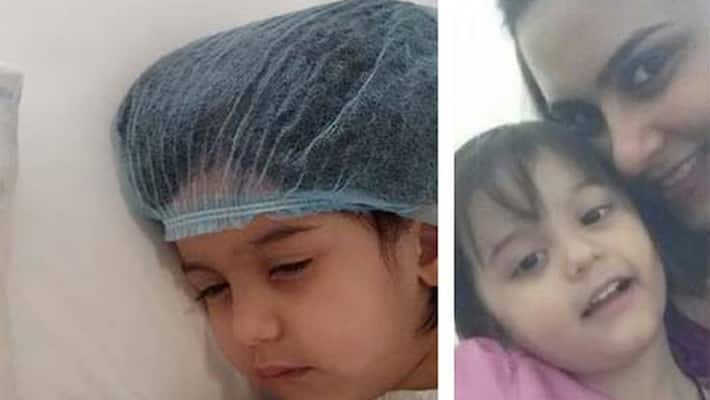 Shivani Sharma, the mother of the three-year-old, shared her horrifying experience on Facebook yesterday in a post that has since gone viral. The post, which has over 9000 shares, says that the incident took place on April 28 when she received a call from a teacher about an "emergency" just half an hour after she dropped off her daughter, Myra, at a daycare called 'Cherub Angel'.
By the time Sharma reached the hospital, Myra's thumb had already been amputated. "The top half part of the thumb has been crushed and cut apart. I was told that while another kid was trying to close a door, her finger came in between," Sharma writes.
According to Sharma, the resident plastic surgeon told her that nothing could be done to the broken thumb. "For her whole life she will never have a thumb; instead, she will have a round cut finger," adds Sharma. 
Sharma further mentioned that the daycare owners went to her house on May 1 and offered to pay for the child's treatment. "But since then we have not seen or heard back from them," she alleges.
She further claims that the owner of the daycare started making excuses when Sharma started asking her to pay for her daughter's second surgery. "They started avoiding phone calls and eventually threatened to go to the police", she alleges.
After her post, the daycare owner removed her profile and Facebook page. Sharma says she will press for action against them and has also  warned parents about the daycare. An FIR has been filed against the owner of the daycare. 
Last Updated Mar 31, 2018, 6:45 PM IST