Sushant Singh Rajput suicide: Actor's sister appeals to PM Modi for justice; writes open letter
Sushant Singh Rajput's sister Shweta Singh Kriti has appealed to PM Narendra Modi for justice in case of her brother's alleged murder. Meanwhile, Maharashtra CM Uddhav Thackeray has spoken on the issue for the first time as the demands to transfer the case from Mumbai police to CBI have increased.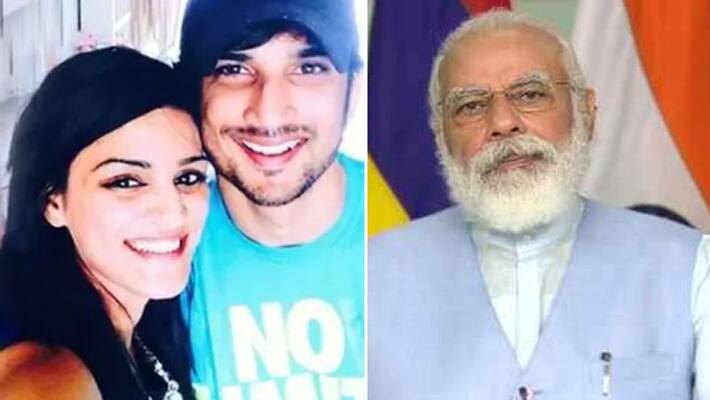 Mumbai: Several Bollywood actors along with fans and the family members of deceased actor Sushant Singh Rajput are demanding a CBI inquiry into the actor's death. Amid these rising demands, the actor's sister, Shweta Singh Kriti, in a tweet, has appealed to Prime Minister Narendra Modi for justice in the case.  She has written an open letter to PM Modi.
Shweta tweeted, "I am sister of Sushant Singh Rajput and I request an urgent scan of the whole case. We believe in India's judicial system & expect justice at any cost." The official twitter handle of the Prime Minister Office (@PMOIndia) has also been tagged in her tweet.
Shweta in her open letter wrote, "Somehow my heart says that you stand and for the truth. We are from a very simple family. My brother had no Godfather when he was in Bollywood nor do we have anyone right now. My request to you is to immediately look into this case and make sure that everything is handled in a sanitized way and no evidences are tampered with. Expecting justice to prevail."
Sushant died by suicide in Mumbai on June 14. According to media reports, Sushant was suffering from depression.
Shweta has shared a picture of Sushant's whiteboard on Instagram. The board has a "daily schedule" which Sushant was going to follow from 29 June.
Meanwhile, Maharashtra chief minister Uddhav Thackeray has spoken on the issue for the first time. Bihar chief minister Nitish Kumar has appealed for a CBI inquiry in the case. In an interview to a Marathi news channel, Thackeray said, amid the coronavirus (COVID-19) crisis, the Mumbai and Maharashtra Police have been fighting the pandemic like warriors and sacrificing their lives for the country but some people by not trusting them are insulting them. Anyone who has any vital information or evidence related to the case show come forward. Severest of punishment will be ensured for the culprit, he added.
Last Updated Aug 1, 2020, 1:20 PM IST