Superstar Rajinikanth likely to launch party in April
Superstar Rajinikanth first announced his intention to debut in politics more than two years ago but has not taken any concrete steps in that direction yet.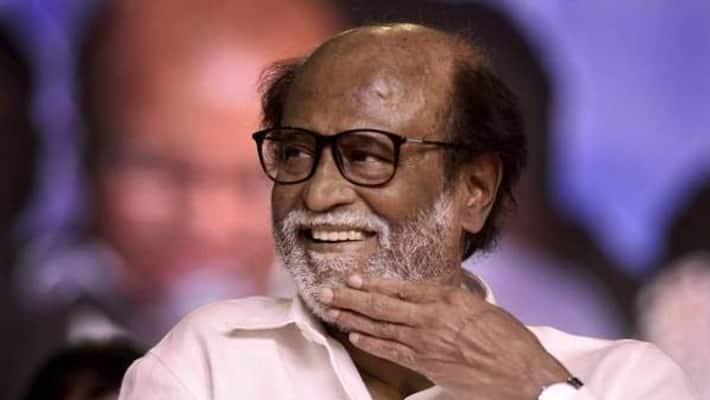 Chennai: More than two years after launching Rajini Makkal Mandram, Thalaiva Rajinikanth is likely to launch his political party "any time after April 14." In a massive revelation, former deputy mayor of Chennai - Karate Thiagarajan on Sunday, said that Superstar Rajinikanth may launch his party in April 2020.
While the name has not been announced, a top office-bearer of Rajini Makkal Mandram said the launch could be any time after April 14.
In spite of not officially diving into politics, Rajinikanth has hinted at joining hands with Kamal Haasan who launched Makkal Needhi Maiam (MNM) and contested in the Tamil Nadu by-polls.
Rajinikanth has maintained that the decision will be taken when the elections are near, when asked by reporters, on a possible alliance with MNM chief Kamal Haasan, adding that the people of Tamil Nadu will 'create a miracle in 2021 elections'.
Many believe Rajinikanth leans towards the BJP politically and is influenced by Chennai-based RSS leader S Gurumurthy. Tamilaruvi Manian is believed to play the role of a political strategist and mentor for the actor in routine affairs.
Indian Express quoted Manian, who is holding talks with leaders from other parties. He refused to reveal names but reportedly said PMK, an ally of AIADMK and NDA in Tamil Nadu, will be with Rajinikanth, and that "more parties are waiting". "There will be a rainbow alliance – like the one I had built for the 2014 Lok Sabha polls for NDA with the support of PMK, Vijayakanth's DMDK and Vaiko's MDMK, which bagged nearly 19% votes," he said.
While Manian did not spill the beans if the superstar would ally with BJP, he was categorical about the actor's "strong reservations" against TTV Dhinakaran. "An alliance with BJP will be decided by Rajinikanth himself, but he fears there may be a negative impact if he strikes an alliance with Dhinakaran," he said.
Speaking about funds, a source said all recurring expenditures are met by fan club leaders on their own. "He (Rajinikanth) is not giving us money for our trips or office expenses. We are yet to figure out funds for elections," the source said.
The state is scheduled to go to the Assembly polls next year.    
Last Updated Feb 9, 2020, 6:33 PM IST