Film review: 'Fan' is SRK's greatest film ever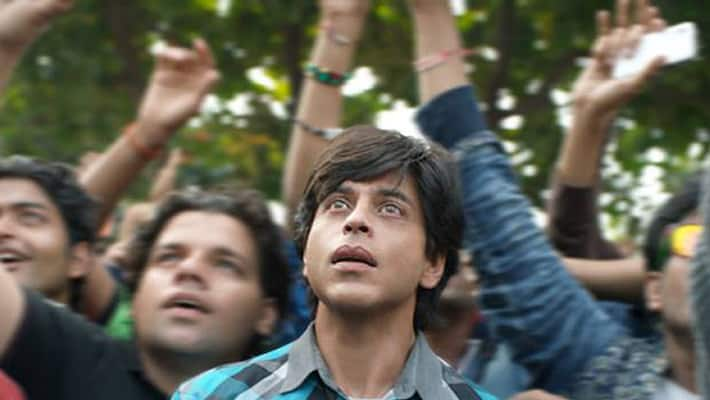 You've got to hand it to Shah Rukh Khan. The biggest Bollywood star could have safely played to type the way the other Khans do (Salman with another burst of machismo in a story where connective logic takes a holiday; Aamir Khan with another cynical show of sensitivity and social concern); he could have stuck to a predictable script, thrown in haunting tunes, and centred it around another lungi dance type number.
With 'Fan'  SRK goes edgy and weird. The result: an engrossing, mind-bender of a film. Shah Rukh, we never knew! 
Instead, SRK goes edgy and weird. The result: an engrossing, mind-bender of a film. Shah Rukh, we never knew! Finally a desi film that goes beyond the trippy realities of films like 'Adaptation' or 'Fight Club', and that makes fun of itself on so many levels that you want to watch it again – for instance, there is a shot of a popular person (the film star) facing overnight unpopularity with NRIs and a huge empty auditorium in London. Take heed, Mr Prime Minister.
The story is, briefly, of a 25-year-old fan in West Delhi, Gaurav Chandna, who has spent his life idolizing the film star Aryan Khanna. Both are played by Shah Rukh, the first with special effects to smoothen and slightly alter his face; the other occasionally checking his wrinkles.
Both are also playing Shah Rukh – the fan like the demented Shah Rukh of earlier roles, the filmstar like the mega-brand SRK of today. Both are played so well that for a moment you wonder if 'Fight Club' could have been like this and still had the plot twist (in which Brad Pitt is Edward Norton); and on that thought you wonder if this is just a 'Fight Club'-like hallucinatory story of one person looking through a broken mirror at himself and his career.
The fan is obsessed with his idol and leaves his cyber-shop to go on a pilgrimage to Mumbai to meet his idol. Instead, things go wrong, and the story goes dark. The fan becomes the stalker – as in Martin Scorcese's under-rated 'The King of Comedy' – and there are chase scenes where the fan matches the film star stunt-for-stunt, thereby letting us know that the impossibility of jumping roof-to-roof is not impossible at all; and which, by being filmed on the Croatian coast, spoofs the Bollywood mania with shooting abroad.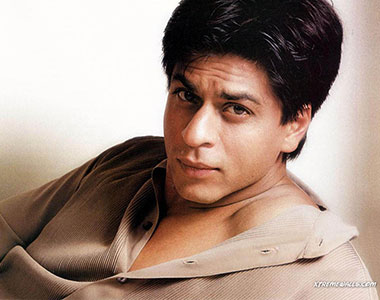 Shah Rukh as the star also lets us into a few secrets – when he emerges from his Bandra bandstand house to greet his fans, we see that it's impossible to pick any single fan out; it's not his fault he overlooks Gaurav. When in London he is caught in a mess not of his own making, even the deputy Indian High Commissioner mutters about spoilt filmstars, a grouse that SRK must have to suffer all the time; when he is humiliatingly treated by an industrialist who has "spent a bomb" so that the star should dance at his daughter's wedding, we see SRK pause before he grins and bears it, even when we in the audience want him to tell Mr Money Bags off. You may not sympathise, but you glimpse the SRK inside the SRK-playing-SRK.
There are no songs, and the girlfriend/wife are just props, so SRK's usual fans are likely to be restless, particularly since the pre-climax second-half could have used tightening. 'Fan' is too unpredictable for mass-market taste, so don't expect this to be one of his greatest hits. Even if it turns out to be one of his greatest films, ever.
Aditya Sinha is a journalist and a writer. He is a contributor to the anthology House Spirit: Drinking in India which is published by Speaking Tiger in May
Last Updated Mar 31, 2018, 6:46 PM IST