Sonia Gandhi the only one who can restore lost respect of Congress: Adhir Ranjan Chowdhur
Leader of the Congress party in Lok Sabha Adhir Ranjan Chowdhury has written to party interim president Sonia Gandhi, requesting her to continue as the party chief.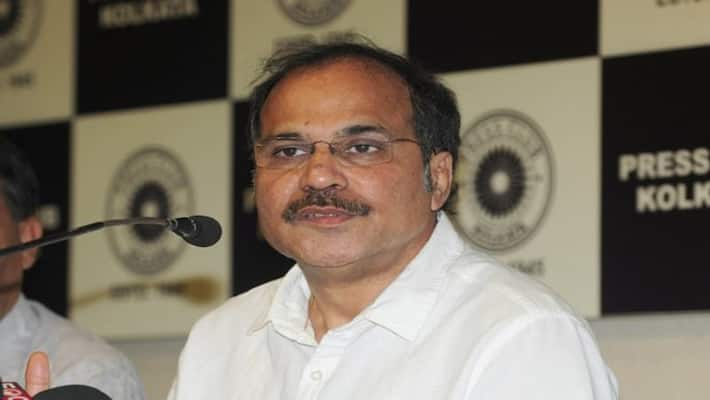 ''No leader from outside other than the Gandhi family has been able to give the Congress its respected position.''
Congress leader Adhir Chowdhury made this comment when Sonia Gandhi was criticised for leading the party with the Gandhi family.
Presently, Adhir Chowdhury is the leader of the Congress in the Lok Sabha. On Monday (August 24), he said, ''only the members of the Gandhi family have succeeded as Congress president. And no one's success is worth mentioning.''
Adhir Chowdhury also mentioned PV Narasimha Rao and Sitaram Keshari's names in his statement. He said that after Rao, Sonia Gandhi took the reins of the Congress and the Congress regained its lost ground. He also remarked that Congress could never deny the success of Sonia Gandhi.
The 23 top leaders of the party have written a letter to Sonia Gandhi seeking a reshuffle in the Congress leadership. After receiving the letter, Sonia called a meeting of the working committee of the Congress. According to sources, the new president of the party will be elected at this meeting.
Sonia Gandhi has been wanting to resign as interim president. Congress leader Rahul Gandhi is still reluctant to return to the presidency.
On the same day, Lok Sabha Congress leader Adhir Chowdhury said that Rahul Gandhi has failed as the Congress president. He claims that Rahul Gandhi is solely responsible for whatever has happened. His further added that the way Congress leaders are pointing fingers at Rahul Gandhi is strengthening the BJP. From the very beginning, the BJP has been targeting Rahul Gandhi and members of the Gandhi family, he stated.
Adhir Chowdhury expressed his dissatisfaction with the fact that the party members always quarrel with each other regarding the selection of their leader. He said the matter could have been discussed in a more peaceful way. He further stated that those who have targeted Sonia Gandhi or Rahul Gandhi were once very close to the members of the Gandhi family.
Adhir Chowdhury thinks that a definite decision could have been taken collectively by discussing the issue. Ranjan Chowdhury thinks that Sonia Gandhi still has the power to form an alliance against the BJP at the national level.
 
Last Updated Aug 24, 2020, 4:58 PM IST