Siddaramaiah will leave Congress after 'whitewash': V Srinivas Prasad, BJP leader
BJP leader V Srinivas Prasad said that Congress had lost Assembly elections and Lok Sabha elections under SIddaramaiah's leadership in Karnataka. Thus, defeat in by-election will be the third defeat just like whitewash in terms of cricket.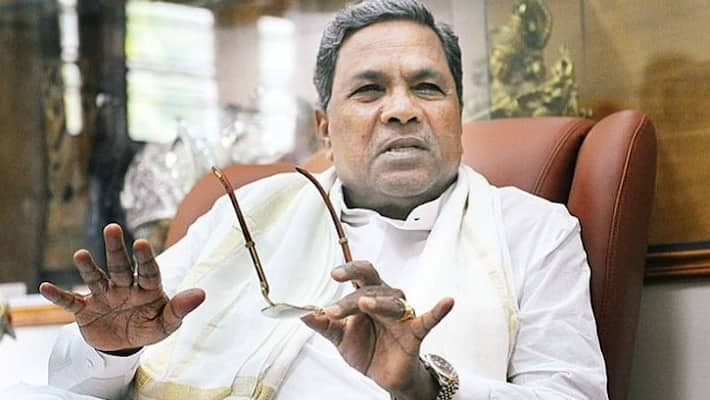 Hunsur: BJP leader V Srinivas Prasad lashed out at Siddaramaiah and said that he will leave the party after failing the party again.
Srinivas Prasad was speaking at Hunsur today (December 1) while campaigning for BJP candidate H Vishwanath. He criticised Congress and said that the party has been facing defeats in a row.
Speaking at the campaign, Prasad said, "There will be a major change in the political sphere in Karnataka after December 9. Siddaramaiah will cause a whitewash to the Congress and leave the party," he said.
Explaining the concept he said that in cricket, when a team loses all matches in a series it is called whitewash.
"Thus, in the leadership of Siddaramaiah, Congress lost its ground during the Assembly election held in 2018. In the second instance, during Lok Sabha elections, the party won just one seat. The by-elections are their third contest. So party's defeat under the leadership of Siddaramaiah for the third time will make it a whitewash," said Prasad.  
He also criticised the schemes launched by Siddaramaiah including Anna Bhagya (Rice Scheme). "He calls it Anna Bhagya for poor but wears a watch worth lakhs. People have seen how Siddaramaiah behaved when he was in power," added Prasad.
"We all know very well what kind of kitty parties Siddaramaiah attended.  We also have information on who attended those parties. Even Manjunath, who is the Congress candidate for Hunsur, fighting against Vishwanath' is one of the participants of those parties," he slammed the opponent too.
15 constituencies of Karnataka are going for by-elections on December 5. Results will be announced on December 9.
Last Updated Dec 1, 2019, 3:58 PM IST