Siddaramaiah retains clout in Hunsur constituency with disciple's win
Hunsur Congress candidate HP Manjunath romped home with an impressive margin of 39,727 votes defeating BJP candidate AH Vishwanath. However, this proved that Siddaramaiah's influence is limited to Mysuru with Congress managing to win only 2 out of 15 assembly seats.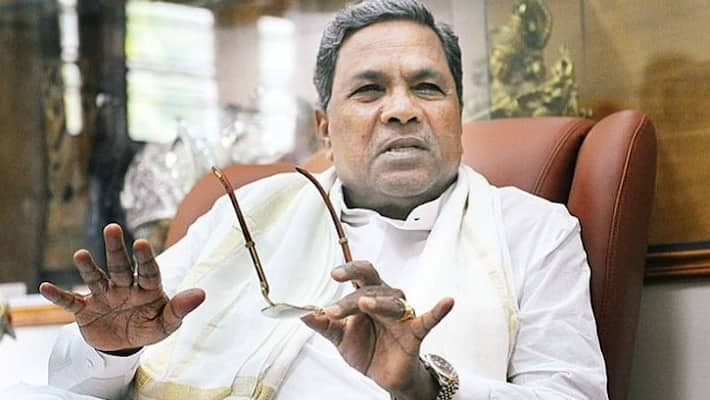 Mysuru: Disqualified MLA and Hunsur BJP candidate AH Vishwanath on Monday (December 9) suffered a humiliating defeat in the bypolls to Congress candidate HP Manjunath, who won the seat by an impressive margin.
Manjunath, who had represented the constituency twice in the past, won by a margin of 39,727 votes against his nearest rival Vishwanath for whom the by-election had become a "do-or-die" battle.
Hunsur is one of the two seats the Congress has won in the by-elections, out of the 15 assembly seats.
The victory of Congress candidate HP Manjunath is also the victory of former chief minister Siddaramaiah.
However, it can be claimed that with this small victory of the Congress among the 15 segments that went to the bypoll, it has once again been proved that Siddaramaiah's influence is limited to Mysuru district.
Elected twice in 2008 and 2013 as MLA, Manjunath was defeated in 2018 by AH Vishwanath, who was then in JD(S). While Vishwanath jumped ship to BJP, Manjunath faced him again as a Congress candidate and defeated him. Manjunath has always been a staunch follower of Siddaramaiah, since the latter joined the Congress. This was one of the reasons why Manjunath was made political secretary to chief minister during Siddaramaiah's tenure as CM. Earlier, Manjunath's father HN Prem Kumar had also served in the Congress.
This time too, Siddaramaiah concentrated more on Mysuru as only Hunsur was going to polls in the district. He toured every nook and corner of the segment multiple times and made truce with dissatisfied leaders.
Unlike other constituencies, the BJP failed to catch the pulse of voters in Hunsur. Vishwanath had won the seat in 2018 as the JD(S) candidate. 
Manjunath maintained the lead right from the beginning and secured sizeable votes till the end of 20 rounds. He polled 92,725 votes while Vishwanath, who was seen as one of the key players for the fall of coalition government, secured 52,998 votes.
Manjunath thanked the people for reposing faith in him and promised to live up to their expectations. "Vishwanath brought discredit to Hunsur by his act and the constituency retained its identity by rejecting him (Vishwanath)," he maintained.
"I demand Vishwanath to apologise to the people of Hunsur for disrespecting the people's mandate."
Reacting to the result, Vishwanath said he will accept the people's verdict and credited misinformation against him for his defeat. "Despite the loss, I will continue to respect people's mandate and serve the people of Hunsur," he added.
Last Updated Dec 10, 2019, 11:25 AM IST