Shocking! 68 Kerala cops committed suicide in last 5 years
In a report prepared by the Kerala police, it was found that 68 policemen committed suicide in the last five years and 12 attempted suicide. The main reason for the suicide was that family issues also contributed to the work stress.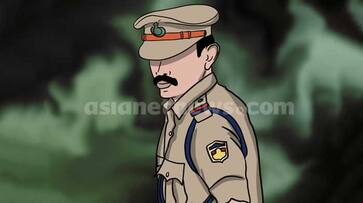 Thiruvananthapuram: In a shocking report, it has been revealed that 68 officials in the Kerala state police have committed suicide in the last five years. The report prepared by the Kerala police also stated that 12 policemen attempted suicide in the last five years. Police found that family issues contributed to suicides in addition to the stress of the workplace. Lack of funding has caused the counselling plan to stall, despite an increase in the suicide rate among police officers.
Also read: Aluva child rape and murder case: Court to pronounce verdict tomorrow
The number of policemen who committed suicide in the past years was collected amid discussions that psychological stress is increasing among the police force. There were 69 suicides between January 2019 and September 2023. Of them, sixteen were senior civil police officers, eight were grade SIs, one was a SHO, and thirty-two were civil police officers. 
As many as 18 cops committed suicide in 2019, 10 cops in 2020 and 8 cops in 2021. The thorough and in-depth examination found that there were other factors contributing to the suicides than work-related stress. Illness, family issues, and money troubles are the root causes.
To safeguard the force's resilience, unity, and mental well-being, a plan was formulated to offer counselling services to all members of the state's police force. Three years later, the idea is still inactive in the file. The project involved working along with Nimhans in Bangalore. A budget of Rs 5 crore was set aside for this. The police and family member plan, though, has not made much progress. The cause is a lack of funds.
The police officers are unable to keep their eight-hour workday due to the acute shortage of officers in the stations. It appears that the plan to divide law enforcement and criminal investigations in order to lighten workloads was shelved midway through.
Also read: Kerala government likely to increase water tariff next April
Last Updated Nov 3, 2023, 11:04 AM IST