AIB's Tanmay Bhat had posted a dog filter picture of Modi on Twitter
A defamation case has been filed the co-founder of the AIB group for his distasteful post
Now Shashi Tharoor and Derek O'Brien have come out in support of AIB and posted selfies
Turns out that AIB may have inadvertently started a new trend. Both Shashi Tharoor and Derek O'Brien took to social media – Twitter and Instagram – to show off their solidarity with the comedy group.
Recently, AIB (All India Bakchod) group member Tanmay Bhat posted a picture of a man waiting at the railway station. The only catch was that the picture was tagged as a Modi doppledanger and alongside was a picture of the prime minister Narendra Modi with a dog snapchat filter on his face, with a tag that read '#dog filter is lyf'.  The dog filter allows the user to add a dog's nose, ears and eyes to any picture of their choice.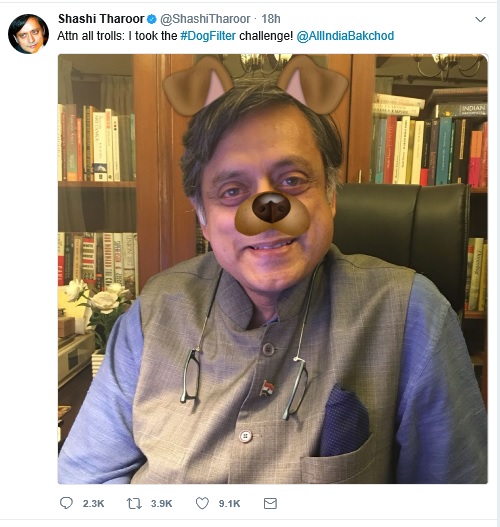 Needless to say it drew a lot of criticism and a person even reported Tanmay's post to police. So now a complaint for defamation and transmitting obscene material against the co-founder of the popular comedy group All India Bakchod has been filed.
According to a report in The Hindustan Times, the police allege that the post by Tanmay Bhat was 'insulting' to the PM.
On Saturday, both Shashi Tharoor and Derek O' Brien came out in support of the AIB group and posted their selfies with the dog filter to dismiss the whole episode. Shashi Tharoor, in fact, declared that he had taken the 'dog filter challenge' on Twitter. While the Trinamool Congress leader termed it as 'weekend fun'. In fact,' it is being seen as a response to a Vijay Nair, who tweeted that any politician who posts a picture with a dog filter would get his vote. Also a  Twitter user tagged O' Brien challenging him "be a sport" and to do the same.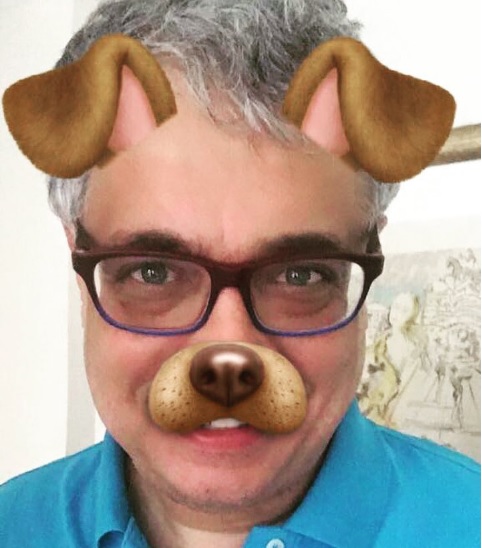 Both politicians were lambasted for their public support of AIB. Some followers even questioned why Derek was coming out in support of AIB when in Bengal itself a teen was arrested recently for an FB post causing riots in the state. Many have claimed it to be a ploy to dismiss the insult that was aimed at the prime minister.
Tanmay Bhat on his own part has taken down the controversial post but said he would do such things again and apologise again if necessary.