SC directs Centre to ensure there is no smog in Delhi after Diwali
A three-judge bench headed by CJI SA Bobde said, "We are adjourning the matter after reopening (following week long Diwali break). Only thing is, till then you (Centre) ensure there is no smog in the city."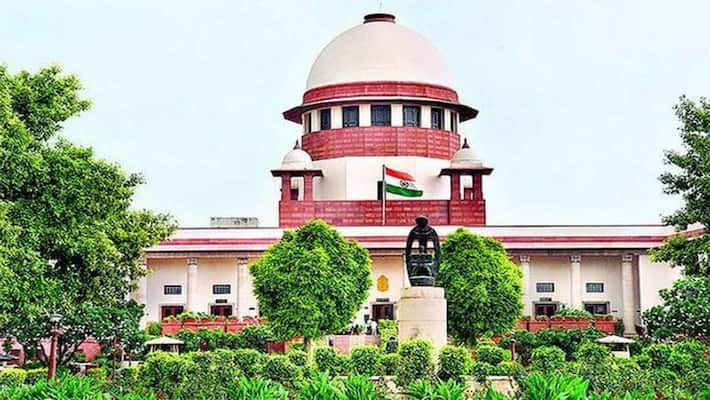 New Delhi: The Supreme Court on Friday directed the Centre to ensure that there is no smog in Delhi and National Capital Region amid heightened alarm over the health hazard posed by it during the coronavirus crisis, Bar and Bench reported.
Chief Justice SA Bobde on Friday told Solicitor General Tushar Mehta that the court is not concerned with any commission, all it wants on a priority basis is for the Centre to ensure that there is no smog in the city.
A three-judge bench headed by CJI SA Bobde said, "We are not concerned with any commission. There are already many commissions and many brains working. But ensure that there is no smog in the city. We will hold detailed hearing on these pleas after vacations." The observation came while the bench was hearing PILs filed by Aditya Dubey and an earlier pending matter on Delhi pollution in MC Mehta case.
Also read:  Karnataka bans use of firecrackers this Deepavali, CM BS Yediyurappa confirms
Solicitor General Tushar Mehta informed the court that the Commission on Air Quality Management had been constituted, members appointed and it will begin functioning from today on a war footing.
Delhi's air pollution typically worsens in October and November due to stubble burning in the neighbouring states and unfavourable wind speed. According to the Central Pollution Control Board, the air quality index was 397 at 2.15 pm, indicating "very poor" conditions in the capital.
According to the agency's air quality index or AQI, any reading above 100 on the scale of 500 is progressively unsafe for health. Additionally, Delhi has been reporting over 6,000 new coronavirus cases for the last three days.
Last Updated Nov 6, 2020, 5:03 PM IST