SC orders mobile companies, banks to mention deadline for Aadhaar linking
The Supreme Court on Friday sent a clear message to telecom providers and banks ordering them to set a deadline for the final date for Aadhaar linking
A Bench of Justices AK Sikri and Ashok Bhushan ordered that mobile service providers and banks should specify the last dates for Aadhaar linking
Recently, a nine-judge constitution bench of the apex court had held that Right to Privacy was a fundamental right under the constitution. Several petitioners challenging the validity of Aadhaar had claimed it violated privacy rights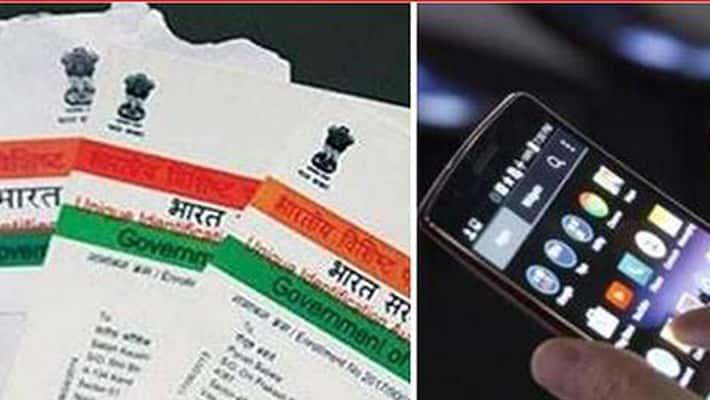 The Supreme Court on Friday sent a clear message to telecom providers and banks ordering them to set a deadline for the final date for Aadhaar linking. They also refused to pass any interim order in the matter saying that final hearing in all Aadhaar-related issues would start before another bench in the last week of this month.
A Bench of Justices AK Sikri and Ashok Bhushan ordered that mobile service providers and banks should specify that February 6, 2018 and December 31, 2017 are the last dates for Aadhaar linking.
Senior advocate KV Vishwanathan appearing for the petitioners challenging the linking of mobile numbers with Aadhaar, said a sense of panic had been created among the public, with service providers bombarding them with these messages, reported the Hindu.
Talking about how the threatening messages were creating a sense of panic, Justice AK Sikri said, "I did not want to say it because the press reporters are standing here. But I am also getting messages to link my mobile phone and bank account to Aadhaar."
Several petitions challenging the Centre's move to make Aadhaar card mandatory for availing various services and benefits of welfare schemes have been filed in the apex court.
Recently, a nine-judge constitution bench of the apex court had held that Right to Privacy was a fundamental right under the constitution. Several petitioners challenging the validity of Aadhaar had claimed it violated privacy rights.
Senior advocate Shyam Divan, appearing for one of the petitioners, referred to a recently filed affidavit by the Centre and said the government has said the deadline for linking Aadhaar may be extended till March 31, 2018.
The bench said the concerns were important, but added that the petitioners could raise these before the five-member Constitutional Bench that is slated to hear all Aadhaar-related matters in the last week of November.
"There is no doubt that these arguments need consideration. The matter is going to come up in the last week of November and the time (to link Aadhaar with bank accounts) has been extended till December 31," the bench said.
On October 25, the Centre told another bench headed by Chief Justice of India Dipak Misra that it was open to extending the March 31, 2018 deadline for making Aadhaar mandatory for social welfare schemes, reported the Indian Express.
On linking cellphone numbers with Aadhaar, the latest affidavit says that it is being done as per the orders of the apex court, and hence the deadline cannot be modified unilaterally.
Last Updated Mar 31, 2018, 6:54 PM IST