Sandalwood drug racket: What actress Ragini Dwivedi has to say about being served notice
Actress Ragini Dwivedi, who has been busy in COVID-related activities such as helping the needy by supplying food grains and other assistance, received a shock when she was served a notice to appear before the CCB. However, she explored the lawyer route to tackle the issue.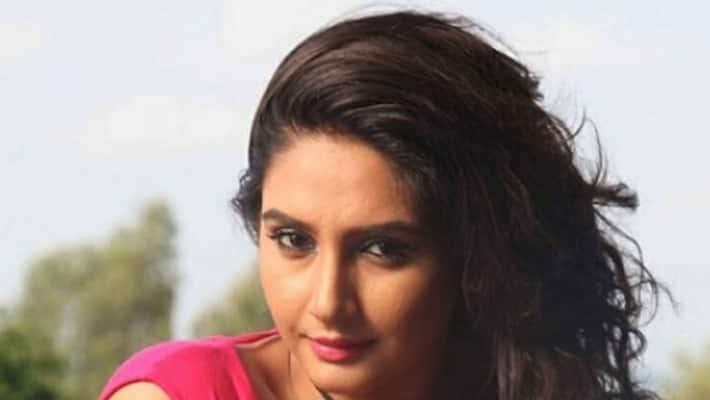 Bengaluru: Sandalwood actress Ragini Dwivedi who shot to fame with Sudeep starrer Kempe Gowda was left shocked after her name was dragged into the drug racket controversy that has hit the film industry. Her close aide Ravi Shankar was picked up by police, while the actress was served notice to appear before the Central Crime Branch.
The actress being bold, did not hide anything and accepted that she did receive the notice. However, she did not appear, and sent her lawyer instead. She stated that she will appear before officials on Monday.
"I am grateful for all the concern expressed by the public about a notice I received yesterday. As I received it at a very short notice, I was unable to appear today before the CCB. However, out of respect for the process of the law, my advocates have presented themselves before the police, have explained my difficulty in not being able to appear today and have sought time.
"I am committed to appear on Monday morning before the police. I consider it my duty as a citizen to humbly participate in any questioning that the police might have; I have nothing to hide and have no connection with any unlawful activity which is being probed by the CCB police. Once again, I express my gratitude for all the love, affection and concern that has been expressed," the actress stated, concluding with "Nimma (Yours) Ragini".
Earlier in the day, actress Sanjanaa Galrani's aide Rahul was picked up by officials in connection with supplying drugs to Sandalwood artistes at parties.
It is said, the actress may also receive a notice and may have to appear before authorities.
Last Updated Sep 3, 2020, 6:48 PM IST