Sandalwood drug bust: Kumaraswamy dares govt to name 'former Karnataka CM in touch with TV anchor Anushree'

After media reports claimed celebrity anchor Anushree was trying to influence the probe in the drugs case by allegedly calling a former Karnataka CM and the son of another former CM and an MLA, HD Kumaraswamy asked the state government to name the person and clear the confusion.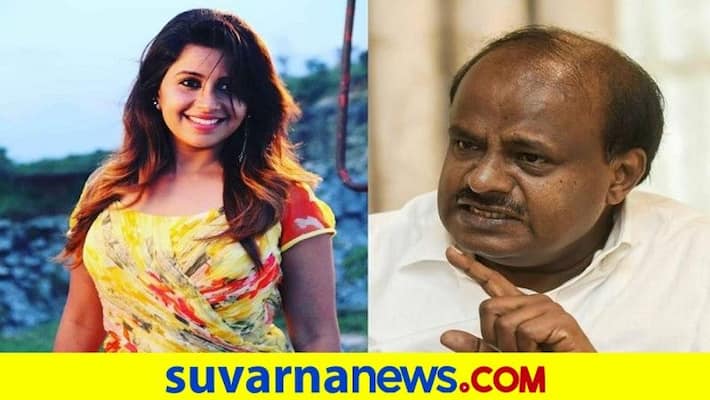 The Sandalwood drug case has now taken a political twist as former CM HD Kumaraswamy (HDK) dared the state government to name the "former CM, son of another CM and an MLA from coastal Karnataka" linked to the probe.
Media reports quoting a CCB official from Mangaluru who now is transferred reported that anchor Anushree called influential people to sway the probe.
HD Kumaraswamy says these reports cause doubts and confusion among the public and many cast aspersions against political leaders based on such reports. He asked the government to make the names public.
He said apart from him, it could be former CMs Siddaramaiah, Veerapa Moily, Sadananda Gowda, Jagadeesh Shettar, and asked the government to state which former CM the CCB was referring to, as per media reports.
As per reports, a CCB officer Shivprakash who was transferred, reportedly made the statement about this development linking politicians and Anushree.
As per reports, TV anchor Anushree after receiving CCB summons had allegedly called political leaders asking for help.
The anchor's name surfaced after the arrest of drug accused Kishore Shetty and Aman with contraband. The accused are said to have taken Anushree's name as their acquaintance during questioning.
Anushree appeared before officials and recorded her statement. She also spoke to the media and said she was only asked about how she came in contact with them. She also said she has no links with drugs and parties.
Last Updated Oct 3, 2020, 5:37 PM IST