Row over 120 feet tall Vivekananda statue near Bengaluru: Congress questions government's priorities
Controversy has erupted over Karnataka government's plans to construct a 120 feet tall Vivekananda statue near the famous Muthyalaya Maduvi waterfall.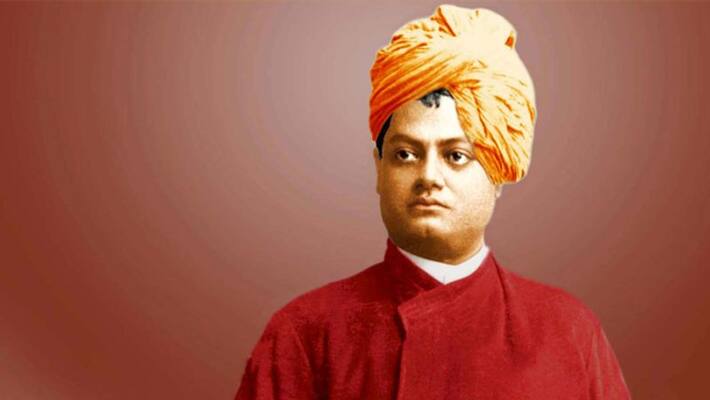 Bengaluru: At a time when the state is reeling under financial crisis, with not much in funds to address drought, rehabilitation of flood affected victims and with farmers waiting for compensation promised by the government, the Congress has questioned the Karnataka government's priorities over their decision  to spend crores on the building of the Vivekananda statue.
Also watch: This heartwarming video of a young mother reuniting with her children, shows the emotional toll of the pandemic on healthcare workers and their families
Inspired by the Sardar Vallabhbhai Patel's Statue of Unity in Gujarat, the state government has proposed to build a statue of Swami Vivekananda in a 100-acre land near Muthyala Maduvi waterfalls in Jigani on the outskirts of Bengaluru.
Housing minister V Somanna announced on Saturday that the 120 feet tall Vivekananda statue will be erected soon.
According to a report by Deccan Herald, Somanna was quoted saying, "The idea is inspired by the basic element of the Sardar Patel statue situated on a water body. The statue has been able to augment tourism. We wanted to take up a similar initiative in the interest of tourism."
The Vivekananda statue is part of the Karnataka Housing Board's (KHB) plan to develop Muthyala Maduvu as a tourist destination. "There's water there. We'll have waterfalls," Somanna said. "People come to the Bannerghatta National Park. This place is about 10-12 kms from the national park. Tourists who come there, can visit this statue, too," he said.
However, Congress has opposed the plan and said that the government's priorities are misplaced.
"The BJP govt in Karnataka doesn't have priorities. Now is not the time to build any statues. Now is the time to sort out the problems of the state. The state has to be developed. We have to look into the problems of the labourers, migrants, farmers and the other entire sector. Till today the CM has not called the bankers meetings or farmers meeting. Not even single rupee has reached farmers or labourer," said Shivakumar.
Also read: The Union Cabinet on June 1 approved Rs 50,000 crore equity infusion for MSMEs to strengthen their growth potential
"Now coming out with a statue will make us the laughingstock of this country. They better stop it. When everything is cool. When the government has sufficient funds. Let them do it. Not at this time," he added.
The statue will be housed on a three-acre plot as part of the Prime Minister's Township the KHB is developing under the Surya Nagar 4th phase residential scheme. 
Although the cost of the statue is yet to be finalised, preliminary work had begun, and a basic idea of the requisite architecture is already in place. 
Last Updated Jun 1, 2020, 7:34 PM IST