Irrespective of his potential and talent Rohan Murty is not actually a scion of Infosys.
In 2013, he joined the company as an executive assistant at the Chairman's Office.
Being the son of the co-founder of Infosys, one of India's largest IT company in size as well as revenue, must be one of the best things that can happen to anyone or at least, this is what the popular perception is. 
But, N. R. Narayana Murthy's son Rohan Murty breaks all the cliches that are associated with being born in one of the privileged business families in India. Over the years, Rohan Murty has set a path for himself which is not associated with Infosys and has been able to earn the respect of many including his own father. 
Here are 5 interesting and inspiring facts about Rohan Murty that you should know. 
1. The name is Murty and not Murthy: 
Unlike his father, Rohan does not add 'h' in his surname which gives him a separate, individual identity without really abandoning his surname. 
2. Not a 'scion' to Infosys: 
Infosys strictly follows a rule that next generation family members of the company founders shall not hold any top-level executive positions. Ergo, irrespective of his potential and talent Rohan Murty is not actually a scion of Infosys.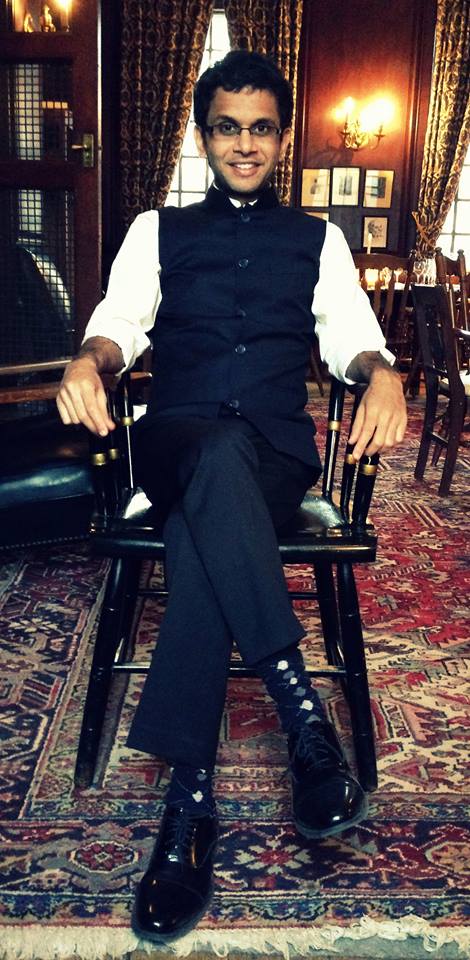 However, in 2013, he joined the company as an executive assistant at the Chairman's Office when Narayana Murthy made a comeback as Executive Chairman to assist his father. A year later, when Narayana Murthy stepped down from his position, Rohan Murty also left the company. 
3. Impressive academic record: 
Not every child born in a business family has an as impressive academic record as Rohan Murty has. To begin with, he studied at  Bishop Cotton Boys' School, Bengaluru, earned bachelor's degree in computer science from Cornell University,  then he went to MIT as a Computing Innovations Fellow, and received his Ph.D. in computer science from Harvard University. His Ph.D. was supported by Siebel Scholars Fellowship and a Microsoft Research fellowship. 
His academic record shows his keen interest in computer science, but his official webpage on Harvard website says "I am also interested in philosophy, history, and the classics."
4. The founder of The Murty Classical Library of India:
This classical library of India is an initiative to make the great Indian literary work from past two millennia available to all. By reproducing the classical work in modern English language, this library is making the literature accessible to the world. 
Rohan Murty's interest in various subjects and his loyalty towards his roots reflects from this initiative and makes his an inspiration for the current generation. 
5. A visionary and innovator: 
His Ph.D. thesis is about architectures for opportunistic wireless networking, also called. Dynamic Spectrum Access (DSA) and focuses on studying as well as utilising white spaces networking that holds wide potential. 
By using this white spaces spectrum, Murty asserts that more areas including remote and rural regions of India can be connected to the internet. He also advocates that Indian legislators should work on policies to improve digital connectivity in rural India, a need no one can deny.