Remove child pornography NOW... Modi government tells social media platforms
Ministry of Electronics and IT issues notifications to social media platforms X, YouTube, and Telegram, urging them to remove Child Sexual Abuse Material (CSAM) from their Indian internet services.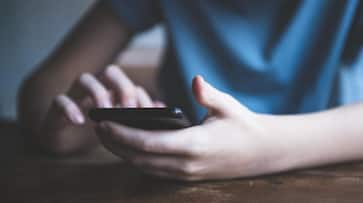 The Ministry of Electronics and IT has issued notifications to social media intermediaries X, YouTube, and Telegram, instructing them to promptly remove Child Sexual Abuse Material (CSAM) from their platforms in the Indian internet space.
These notifications stress the critical importance of expeditiously and permanently eliminating or disabling access to any CSAM found on their platforms. Additionally, they call for the implementation of proactive measures such as content moderation algorithms and reporting mechanisms to prevent the future dissemination of CSAM.
MEITY's notifications underscore that non-compliance with these requirements will be considered a violation of Rule 3(1)(b) and Rule 4(4) of the IT Rules, 2021.
The Ministry has cautioned these three social media intermediaries that any delay in complying with the notifications will result in the withdrawal of their safe harbor protection as per Section 79 of the IT Act, which currently shields them from legal liability.
According to Union Minister of State for Skill Development & Entrepreneurship and Electronics & IT, Shri Rajeev Chandrasekhar, "We have issued notifications to X, YouTube, and Telegram to ensure the absence of Child Sexual Abuse Material on their platforms. The Government is resolute in establishing a secure and trustworthy internet environment under the IT rules. These rules place stringent expectations on social media intermediaries to prevent the dissemination of criminal or harmful content on their platforms. Failure to act swiftly will result in the removal of their safe harbour protection under Section 79 of the IT Act, with legal consequences under Indian law."
Minister Rajeev Chandrasekhar has been an outspoken advocate for eradicating such harmful content from the Indian internet, aligning this approach with the ministry's policy vision.
The Information Technology (IT) Act, 2000, provides the legal framework for addressing explicit content, including CSAM. Sections 66E, 67, 67A, and 67B of the IT Act impose strict penalties and fines for the online transmission of obscene or pornographic material.
Last Updated Oct 6, 2023, 6:40 PM IST